10 Trending Hair Color Ideas
Are you ready for a bold change to your hair color and style, but not sure which trending hair color to give a go? In this comprehensive list of top trending hair colors for women, you can explore the new and exciting hues to inspire your next look. From rusty burnt orange to stormy gray highlights to sun-kissed strawberry blonde, these trending hair colors deliver a range of eye-turning looks that we can't wait for you to try.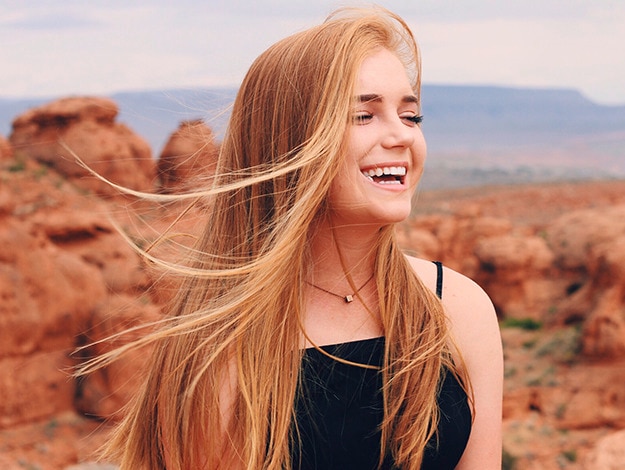 A bit lighter than red but not quite golden blonde, this trending hair color speaks to both Hollywood chic and sun-kissed summer style. A beautiful mix of blonde and copper red, strawberry blonde hair color is the best of both worlds. With this trending hair color, you'll get the golden aspect of blonde hair when hitting against light, while also evoking deeper copper undertones that give your hair some added depth.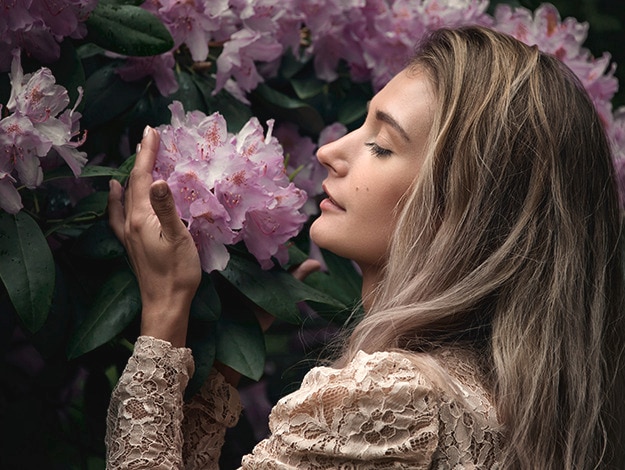 Can't decide between brown or blonde hair color? The bronde hair color balayage technique delivers hair that isn't exactly brunette or blonde, but a perfect fusion between the two shades that let's you rock a beautiful, bronzy and honey-toned shade. Add gray, ashy undertones to give a deeper dimension to this trending hair color! Keep your bronde hair from turning to a dulled, brassy tone with shampoo and conditioner for dull hair.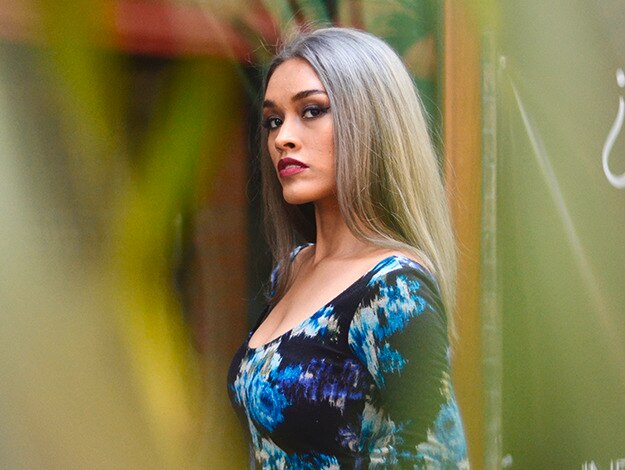 This trending hair color is taking the world by storm! While gray highlights and silver streaks require a lot of effort to get right, the result is worth the hassle. Gray highlights, depending on your current hair color, can deliver super flexible looks. From steely and metallic gray streaks to bluish undertones, there are endless ways to play around with this trending hair color.
4. Platinum Hair Color With Dark Roots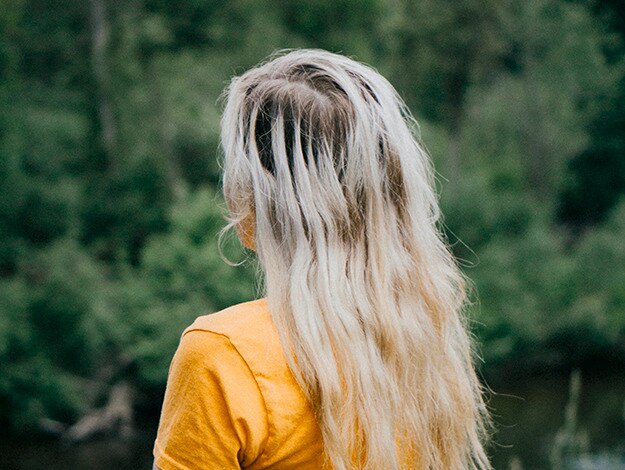 Platinum has been a trending hair color for years now, with an endless array of celebrity styles to emulate. Try rocking your platinum hair color with black roots for boldness and added dimension to your hair. Keep in mind that getting platinum hair color often takes a toll on your hair. Keep your strands fortified with a shampoo and conditioner designed to deliver strong, resilient hair.
Violet or purple ombre is a must-try hair color for women geared to those who are looking to add a dramatic pop of color to their style. Keep your hair healthy-looking and violet color luminous with a hair mask treatment designed to add nourishment and shine to your hair.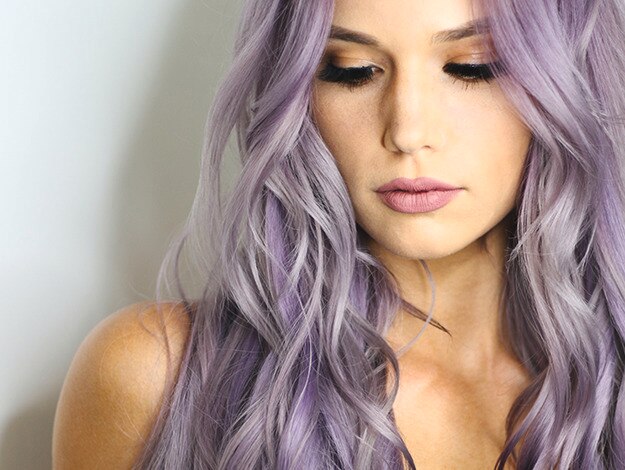 Looking for bold hair color ideas and eye-turning styles? Lilac hair color might just be your answer for a trending hair color that makes a statement. Lilac hair color is a bold yet more delicate shade of purple that delivers unique undertones of both gray and blue. Lilac hair color does tend to fade quickly, so be sure you prioritize the upkeep by keeping your lilac hair color vibrant with a shampoo and conditioner for color-treated hair.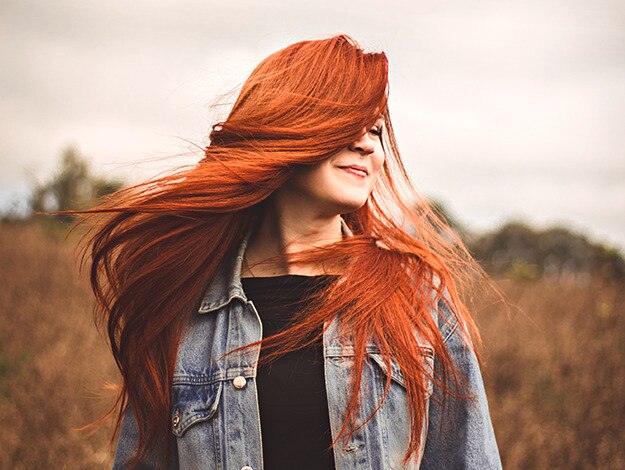 The burnt orange hair color trend is great for anyone looking to add some rich boldness to their locks. This trending hair color mixes dark brown with, of course, orange. Not for the timid, this deep hair color delivers a rusty and heated style.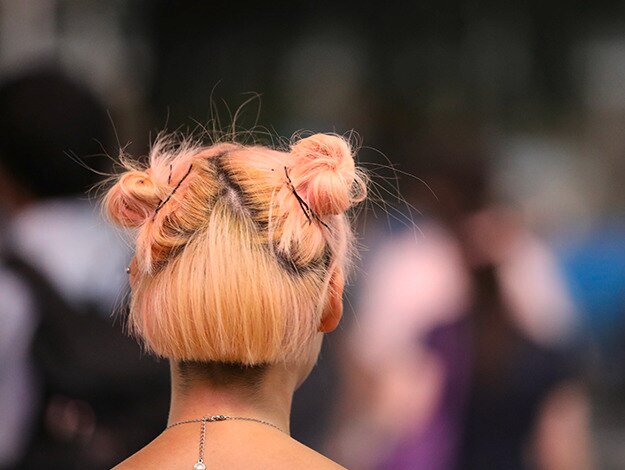 Blorange highlights take on the rose gold hair color trend while adding peachy undertones for more dimension and uniqueness. As the name suggests, blorange hair color is a mix of blonde and orange, and can range from the more golden blonde spectrum for a sun-kissed style to the more peachy, orange end.
9. Dip-Dye and Temporary Hair Color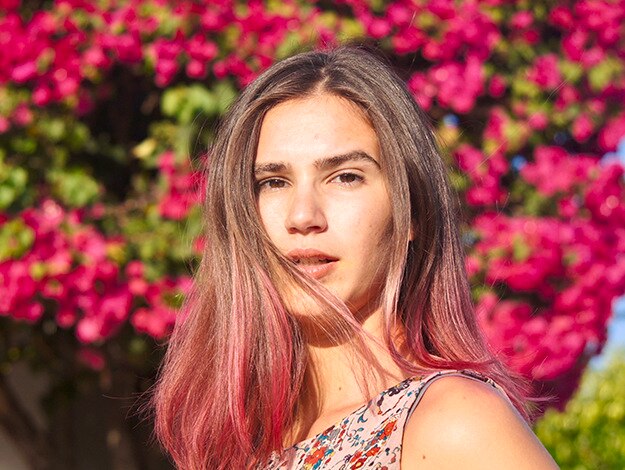 You can't avoid the buzz around dip-dye hair. This simple and trending hair color technique creates a two-toned effect where the roots are natural, and the ends are dyed. This technique is super easy to implement, and dip-dye hair color is great for adjusting your style for the season- like lighter ends for the summer. Dip-dye and temporary hair color can cause some split ends and breakage, so ensure you are adding a damage repair hair treatment to your hair regimen.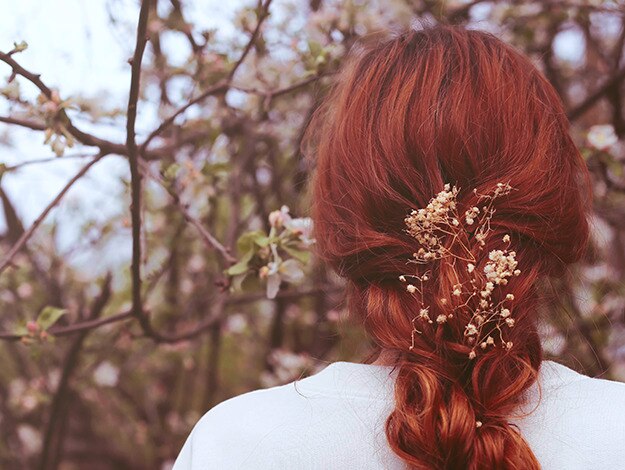 Scarlet hair color is the best of so many worlds. This trending hair color keeps the depth, glamour and sophistication of classic red, and yet also ties in the fun, bouncy and energizing tinge of orange. This fusion is a must-try hair color for women looking to rock an adventurous look for any season.
slide 1
slide 2
slide 3
slide 4
slide 5
slide 6