How To Style Blonde Highlights
Rock your blonde streaks with these fabulous hairstyles for highlighted hair. Highlighting your hair is a great way to change up your look and make your hair a focal point to your overall style. From subtle streaks to dramatic platinum color, there are so many shades of blonde highlights to choose from. In this article, we'll go through various hairstyles that help accentuate your blonde highlights.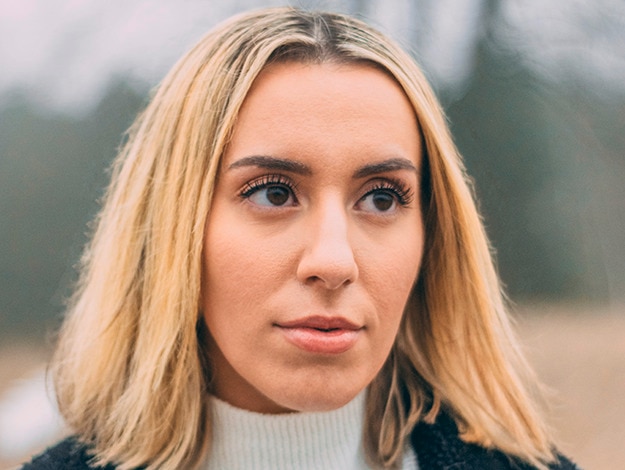 Blonde highlights and a center part style are a classic pair. The center part hairstyle overall gives hair sleekness, helping to demarcate your facial features to reveal your natural beauty. Couple that with blonde streaks for a more dramatic frame and you've got a natural sophisticated style. Keep the look super sleek with an anti-frizz shampoo and conditioner.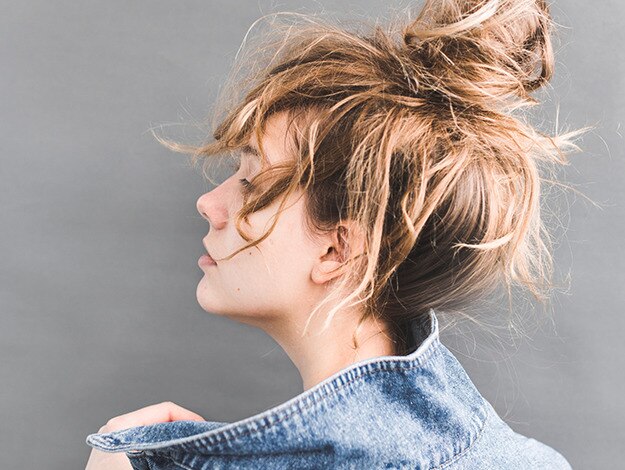 For a messy chic look, the loose top bun is an easy hairstyle for blonde hair. To create, just wind your hair around in a bun, add pins or use a hair tie to hold in place, and play around with it to create the unique look you want. With dark roots offset by a deeper blonde or copper top bun, you'll give your tresses an added illusion of fuller hair.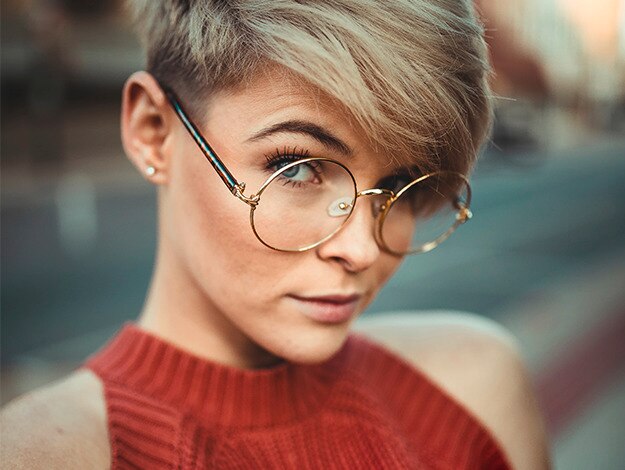 Why not make a bold statement with your gorgeous short locks? The side shaved pixie hairstyle is a great way to accentuate your blonde highlights while also adding multi-layered textures and shades for dimension and an edgy aesthetic.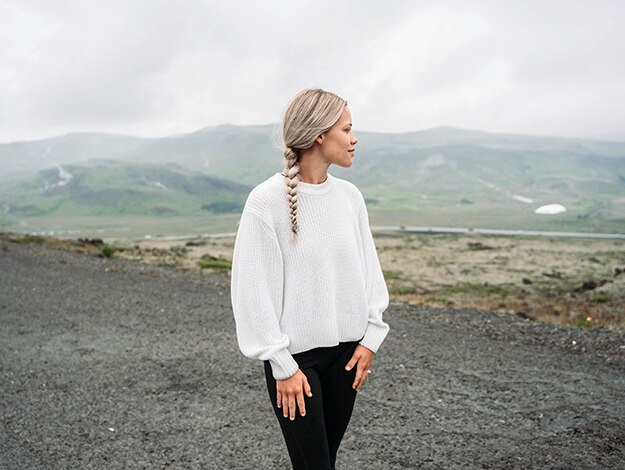 For a dramatic contrast to deliver a vibrant eye-turning look, with a darker natural hair undertone you can highlight your braid or ponytail with a luminous blonde dye. Make sure your roots stay clean and healthy-looking with a dry shampoo between washes.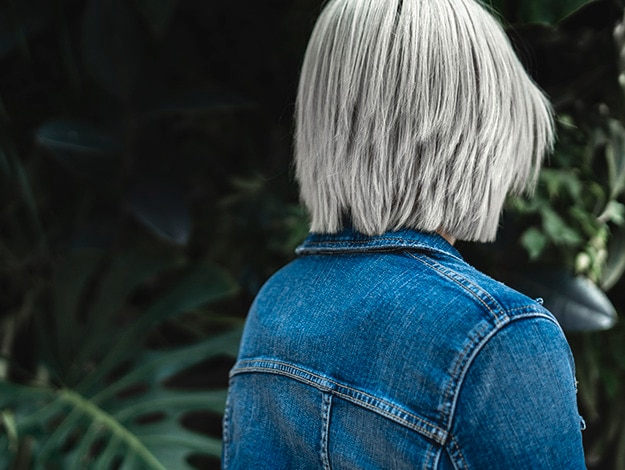 Looking for an easy hairstyle for short blonde hair? The lob cut is undeniably sleek, and with vibrant, steely platinum color you've got the sleekest fusion hairstyle. This striking style can cause some breakage, so be sure you prep and follow up with a shampoo and conditioner for damaged hair.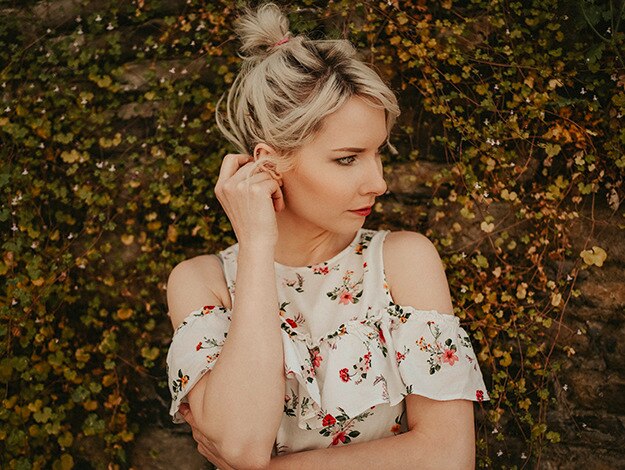 A less messy take on the top bun, the tiny top knot for women is a great way to show off your dark roots and glossy blonde highlights. Casual and laid back, the tiny top knot is quick to create yet timelessly chic. Keep your highlights vibrant with a shampoo and conditioner for color-treated hair.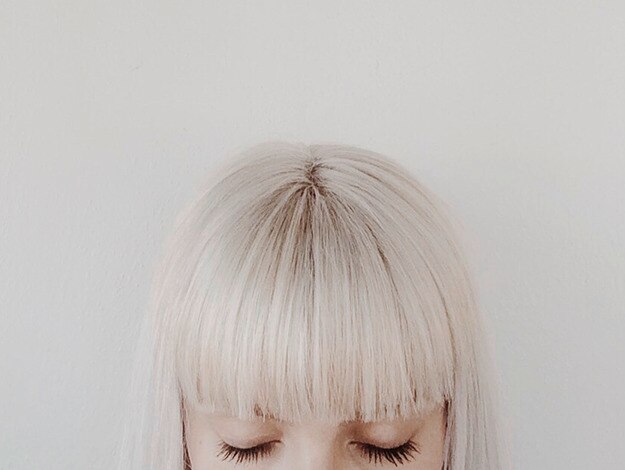 Bangs is a great and refreshing way to add definition to your style. Make your bangs a focal point and create some dramatic effect by incorporating striking blonde highlights or full-out platinum color to draw attention to this stylish and classic hairstyle.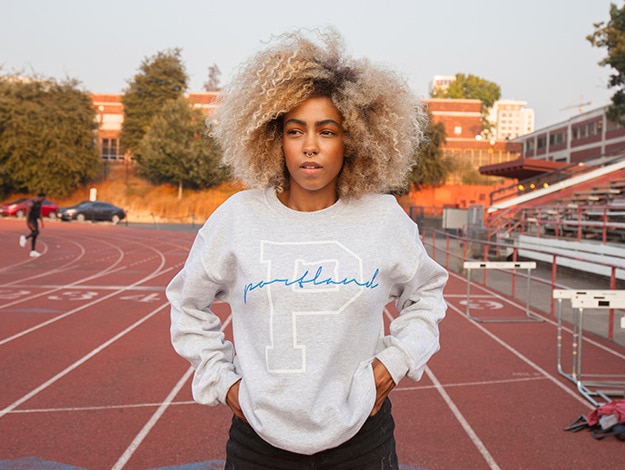 Compliment your natural curls and coils with blonde highlights for this fabulous look. Need inspiration? There's no shortage of celebrity styles that rock this defined look. Keep those curls healthy-looking with a nourishing shampoo and conditioner to shower your locks with love.
slide 1
slide 2
slide 3
slide 4
slide 5
slide 6