Tips to find your perfect hair routine
When it comes to beauty routines, we all have our own holy grail products and rituals we love to do. Whether you swear by night creams or don't feel yourself without your brows done, we all know what makes us feel good! But what about your hair?
If you don't have a hair care routine, you might find yourself struggling with what to buy for your hair needs. To help you, we've put together a complete guide to create a hair routine that works for you.
Know what your hair needs
Let's start with your hair. Before you start creating a routine, you need to know more about your hair type and what it needs. Understanding what your hair needs and what you want from it is the first step to creating a routine for you. Take a look at these questions to help:
Is your hair oily or dry?
Does your hair have any damage from heat or chemicals?
What is your hair type? (e.g. straight, wavy, curly, fizzy?)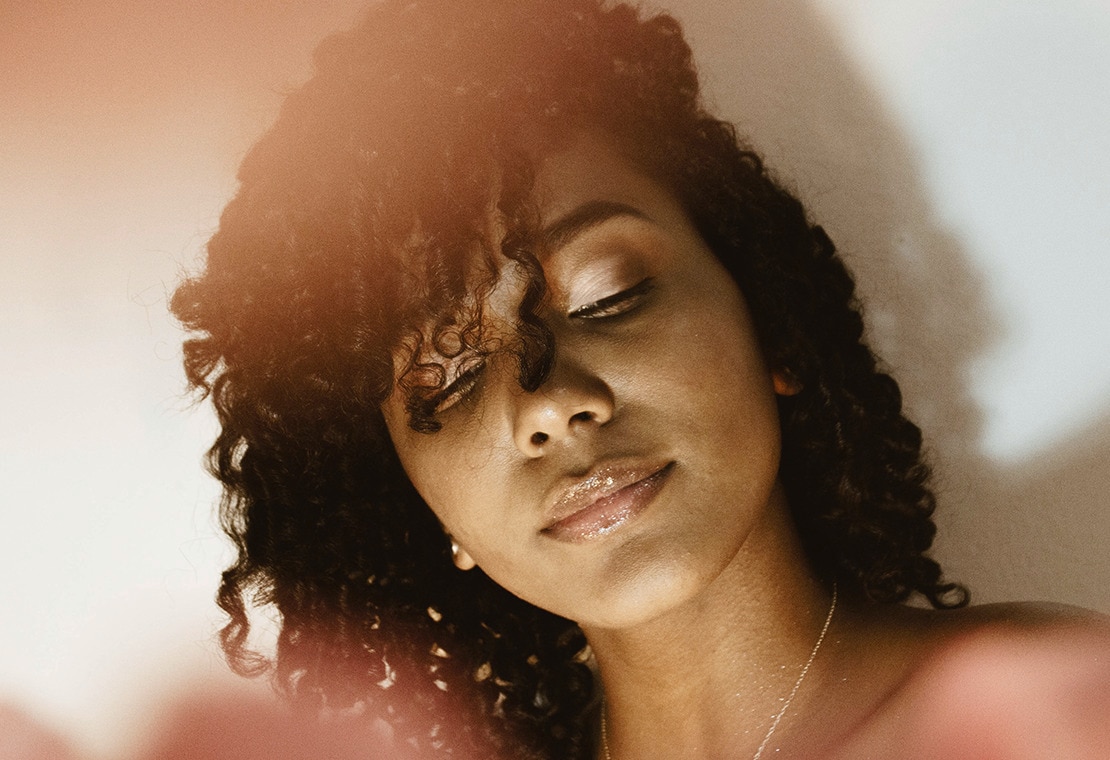 Invest in quality shampoo and conditioner
If you're wondering how to wash your hair, there's one thing you really need to focus on: your shampoo and conditioner. It can be tempting to just buy the cheapest brands from your local drugstore, but that's definitely not going to make the most of your natural hair!
To start with, try to avoid products with SLS (sodium laureth sulfate). This can strip the natural oils in your hair, leaving your locks dry and damaged. Instead, choose a gentle product like our Blue-Green Algae & Eucalyptus Shampoo, which is also free of silicones, dyes, and parabens.
You should also be using ranges that are designed to treat your hair problems, such as moisturizing ranges for dry hair.
Damage control
If your locks are damaged, it's time to learn how to take care of your hair! With chemicals and heated tools, your hair can become very damaged and even snap off. Make sure your routine focuses on preventing or reversing damage to keep your hair healthy. Here are some tips to follow:
Always use a heat protection product if you use any heat tools.
Use a detangling product to brush out dry, tangled hair to avoid breakage.
If you've chemically treated your hair, use protein treatments to restore your healthy strands.
A moisturizing hair oil is great for preventing dry, damaged, and frizzy hair. Why not try our Sandalwood & Grapeseed Natural Oils Infusion?
Styling products
For gorgeous locks that make you feel ready to take on the world, styling products are a must! If you're creating a curly hair routine, we recommend using styling products designed specifically for curls to make the most of your textured hair. For a wavy hair routine, add a spritz of salt spray to bring out your beachy waves. For straight hair, an anti-frizz serum will keep flyaways at bay and maximize shine.
Think of the planet
If you're trying to look after your hair, why not look after the planet at the same time? If you're on the hunt for new products, this is the perfect time to become a bit eco-friendlier. Try to develop a more natural hair routine that avoids chemicals and has less of an impact on the world around you.
At Love Beauty and Planet, we make sure all of our products are made with the world in mind. From our recycled bottles to our vegan, cruelty-free formulas, giving back to the world is in our nature. Kick start your new eco-conscious routine with our guide to vegan beauty!