Low maintenance hairstyles for vacation and traveling
While it's true that you always want to look fabulous on vacation, the last thing you want are time-consuming vacation hairstyles. Whether you're sunbathing on the beach, playing in the pool or sipping cocktails at the bar, low maintenance hairstyles are the way to go. And we've got some fabulous easy natural hairstyles for you to try!
Low maintenance hairstyles for vacations
Before we move onto specific vacation hairstyles, it's important to know what you're looking for. The combination of a style that's easy to control, keeps you looking chic and looks after your hair while you enjoy yourself is key.
With that in mind, here are three of the best natural hairstyles for vacation: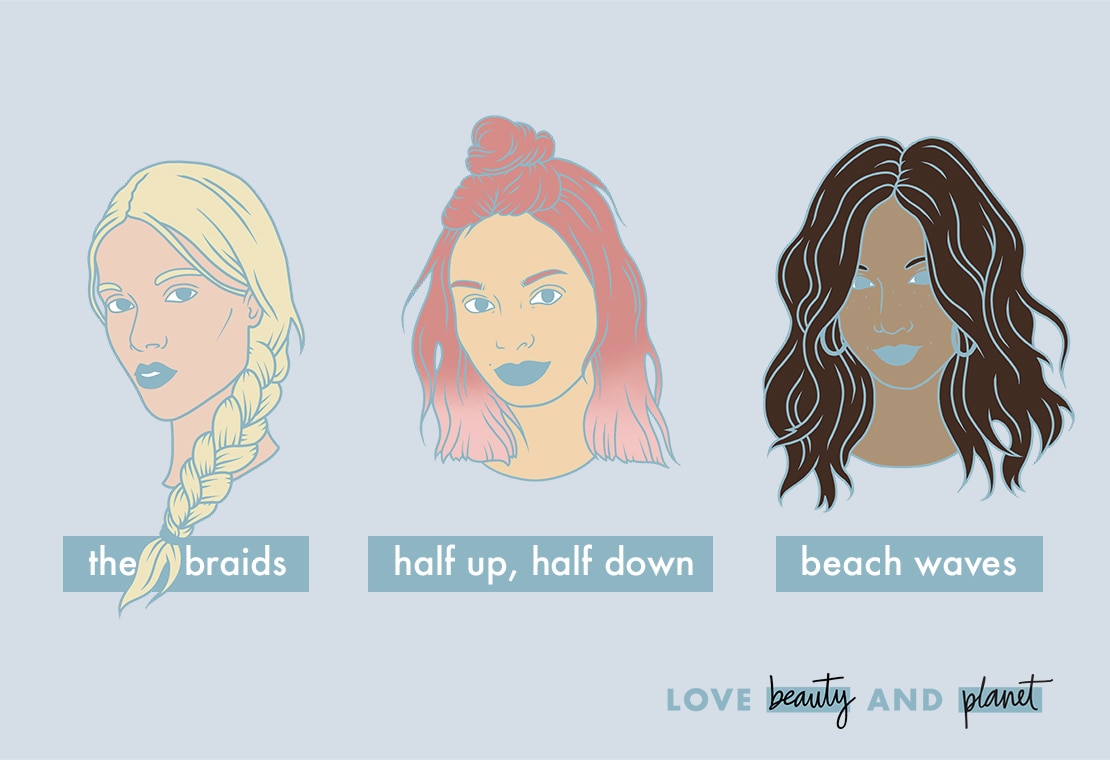 Braids
Not only do braids conjure up a cool image of vacations, they're also among the lowest maintenance travel hairstyles. Box braids are a really simple hairstyle to care for once done. Whether you go big or small, they look great and are built to last. Pop your braids into a bun to keep them off your back when you're sunbathing or drop them into a cool ponytail when you're ready to go out for some fun.
Here's our step-by-step on how to do a simple braid:
Brush your hair to make sure it's tangle-free.
Divide the area of hair you wish to braid into three sections. This could be at the nape of your neck, at the crown, or at the sides. It all depends where you want your braid or braids.
Take the left section of hair and bring it across the center strands.
Then take the right section and cross it over the center section.
Continue from side to side, repeating the process. It could be one, two or multiple braids – the process is the same. It's easy when you know how!
When you've reached the bottom, secure with a hair tie.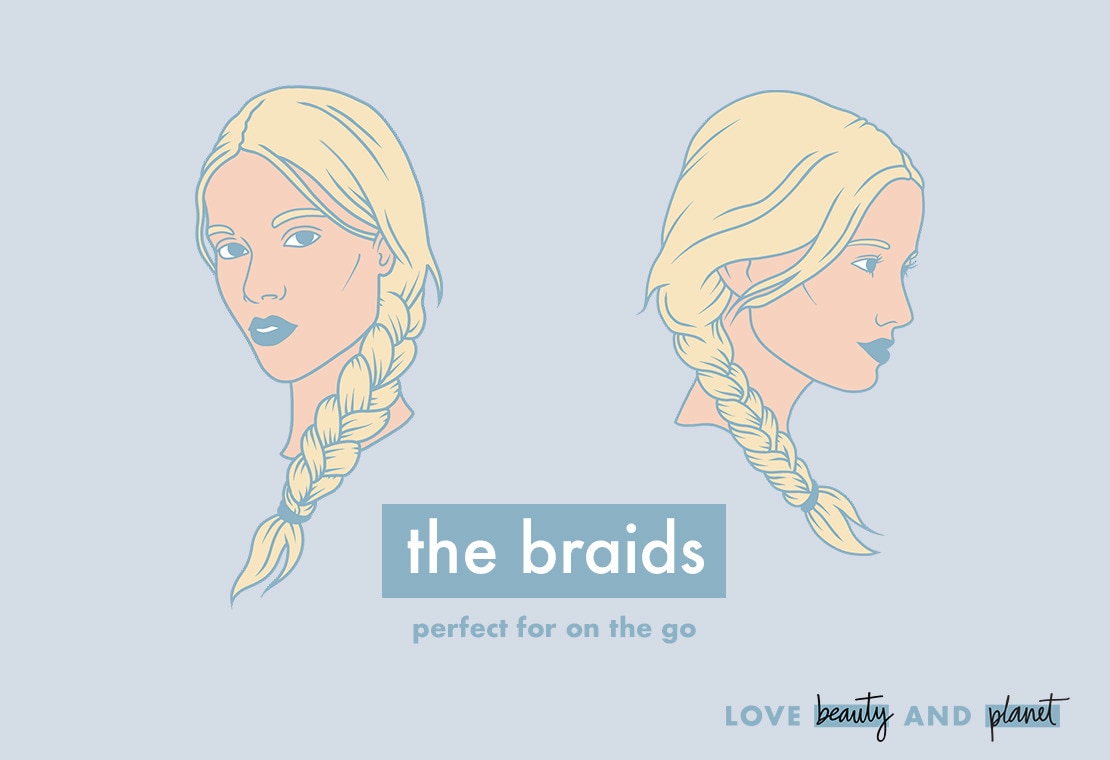 Half up, half down
This one's perfect, as it not only looks effortlessly cool, it also only takes a minute or two to do. And there's no stress on your hair either. All you need is a few bobby pins, a hair tie and some dry shampoo.
Follow our step-by-step instructions to achieve this look for yourself:
Spray dry shampoo onto your roots.
Take the top part of your hair and twist it into a half-up bun.
Secure with your bobby pins, as tight or loose as you like it.
Let the rest of your locks fall and enjoy your effortless hairstyle.
Top tip! Our Dry Shampoo is the perfect vacation companion, easy to pack and easy to use. Not only will it help keep your hair in great shape, it's perfect for creating the chic low maintenance hair you're looking for. Speaking of convenience, our shampoo bars fit the bill too – a go-to option that'll help keep your hair looking and feeling fresh.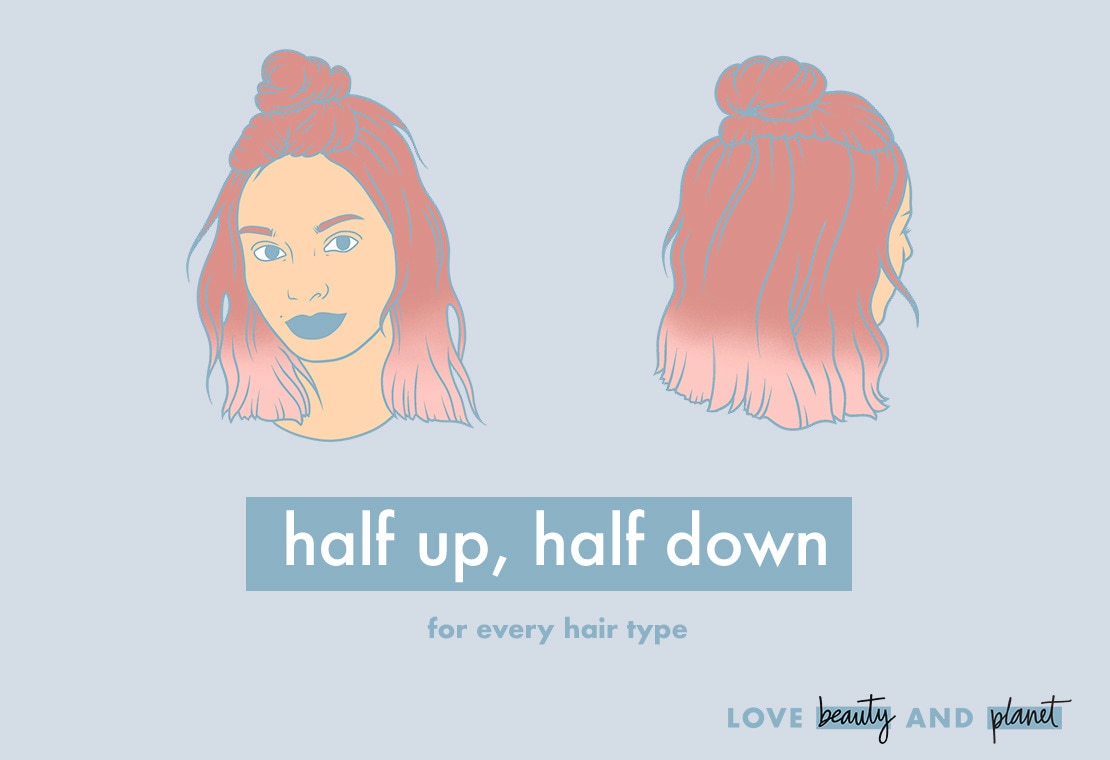 Beach waves
Nothing says vacation hair like the bohemian chic of messy beach waves. And it's one of those natural hairstyles for vacation that can get better with a little humidity, sun, and salt from the sea. It's all about knowing your hair type to pull off this one. In simple terms, the thinner your hair, the lighter the products you need to create and hold the look.
Here are step-by-step instructions for how to get beautiful beach waves:
Start off with damp hair and apply a little Argan Oil & Lavender Leave-In Smoothie Cream for moisture.
Part your hair and create two large braids either side. French braids work really well.
Let them dry and then fall out into beautiful waves. Voila!
Spritz with a fixing spray, like our Medium Hold & Volume Coconut Milk & White Jasmine Hair Spray. This will help you perfect your waves and stay looking beachy for the whole day.
Once you've nailed this look, beach waves are without a doubt one of the most fabulous travel hairstyles.
There you have it, three easy natural hairstyles that give you the ideal combination of convenience and cool looks. Whatever simple hairstyle you go for, you can look and feel great, safe in the knowledge that your vacation hair is on point!