How To Use Hair Oil for Sleek and Moisturized Hair
Hair oil is a must-have product! It serves so many different purposes and helps you achieve healthy, shiny hair. It's incredibly easy to use hair oil, but there are many different kinds, so it can get overwhelming. No more wondering which oil is good for hair, we'll guide you to find your perfect oil based on your hair type and needs.
how to use hair oil
Hair oil can be used as a deep treatment before washing or you can use it to tame your hair (dry or wet) before styling. The amount of oil you should use depends on your hair length. If you're rocking a shorter style, then 1 to 2 pumps is enough, while longer styles might consider 3 to 4 pumps more sufficient. If you're going for a deep treatment, feel free to add an extra pump to really hydrate your strands!
There are three steps during your hair care routine that you can add hair oil for ultimate shine, moisture, and styling. Choose the one that works best for you!
1. pre-wash
Use a hair oil on your scalp and strands before you shower and while in the shower for a deep moisturizing treatment. Love Beauty and Planet Sandalwood & Grapeseed Natural Oil is great for this as it provides strength and intense hydration. Using hair oils before you shampoo helps to protect your scalp so it's ideal if you have fine hair, dry hair or a sensitive scalp.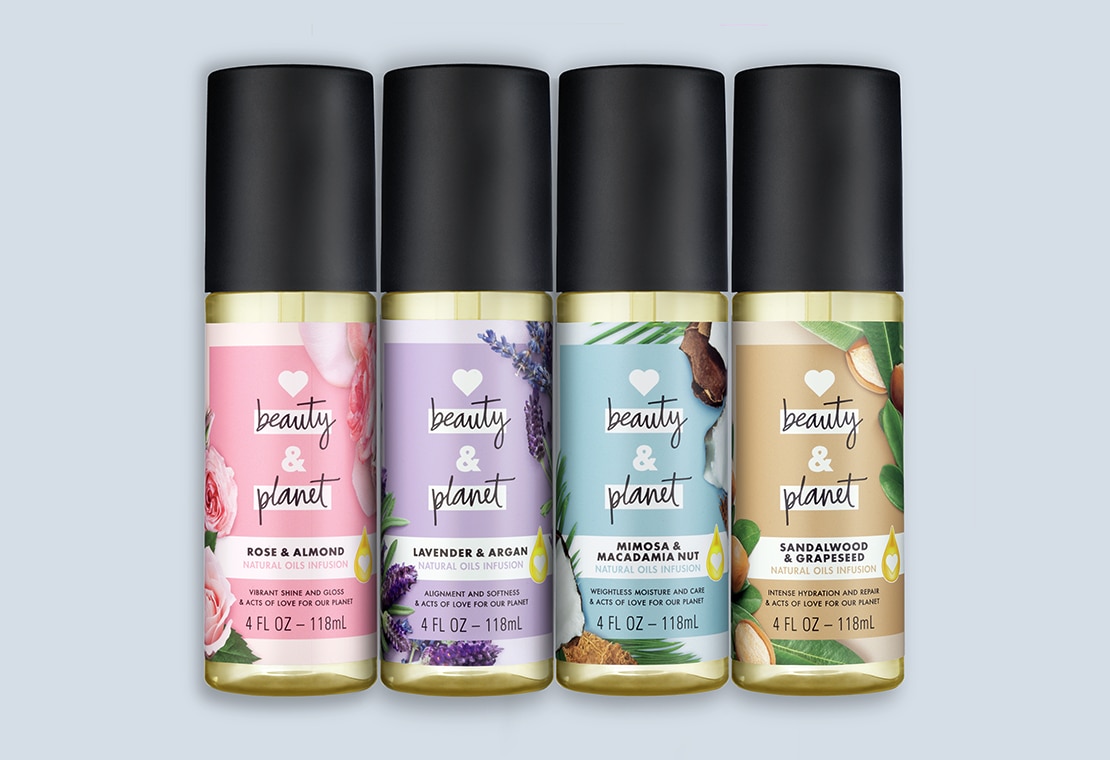 2. pre-styling

Add a pump or two of oil to damp or dry hair before going in with a styling tool in order to tame frizz. Love Beauty and Planet Vetiver & Jojoba Natural Oil helps tame your flyaways and helps give you the smoothest of finishes. For an even more wow factor, use a wide toothed comb to gently distribute the product throughout your hair and then blowdry.
3. post-styling
After you're finished and ready to go, add some hair oil to give your look extra shine and gloss, Love Beauty and Planet Rose & Almond Natural Oil is perfect for adding a vibrant finishing touch. Our hair oils are known to help tame any fine flyaways and give your style that final polish. We recommend rubbing the oil into your palms first and then running over the ends of your hair.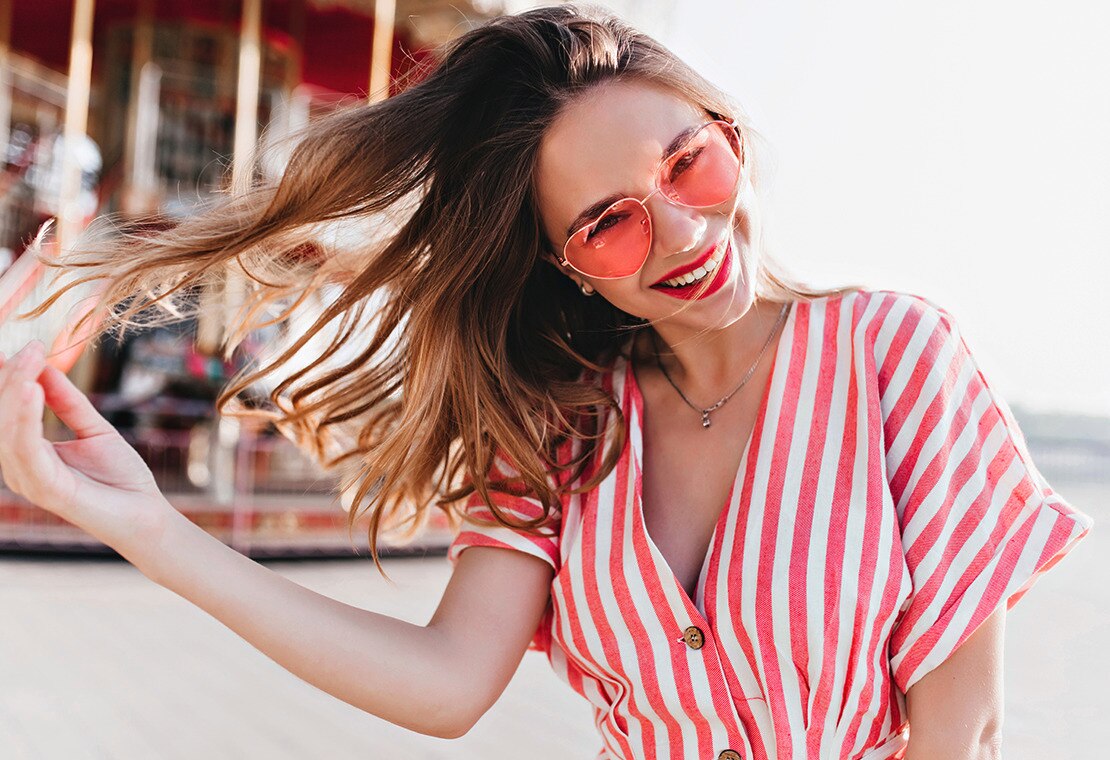 what is the best oil for hair?
There are many benefits of oiling hair, so finding which oil is best for you depends on your needs! If you're going for the deep treatment, look for oils that focus on hydration and strength. If you're using it for styling, then look for oils that smooth and add shine. Either way, oils are a great way to add lightweight nourishment to strands and are a plus in every hair care arsenal!