How to use dry shampoo the right way, every day
Every now and then your hair needs a pick-me-up to feel and look refreshed. Dry shampoo is a staple in our beauty bags - the powder helps to refresh hair and absorb excess oil, saving us time (and water). But do you know how to use dry shampoo properly? No worries, we've got you covered – from how to choose dry shampoo for your hair type, how dry shampoo works, and when to use dry shampoo, we explain it all in our handy guide!
How do you use dry shampoo?
Wondering how to use dry shampoo? Don't worry, you're not alone. While dry hair shampoo is pretty popular, lots of people don't know how to apply dry shampoo properly. Luckily, it's super easy, just follow these four simple steps for perfectly refreshed hair!
Step 1: Start by dividing your hair into sections (you can use clips to keep each section in place).
Step 2: Don't spray too close to your hair. Hold the can about six inches away from your head and apply directly to your roots.
Step 3: Once you've got the product in, use your fingers to blend and rub the dry shampoo evenly throughout your hair.
Step 4: Follow up with brushing out for volume.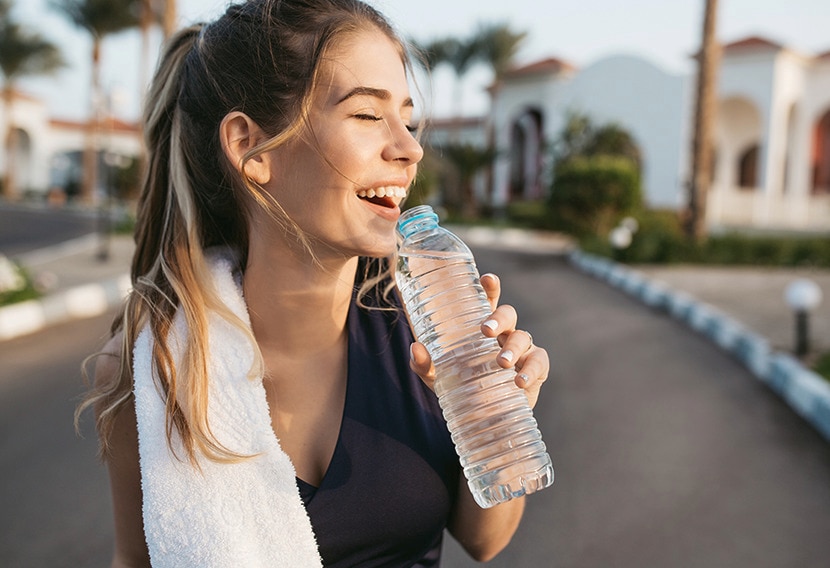 When should I use dry shampoo?
There are so many dry shampoo uses but knowing when to use dry shampoo isn't always easy. Here are three examples of when to use dry shampoo to make your life easier.
1. To give your hair volume
Dry shampoo is a great way to add volume to hair or give an extra lease of life to a blowout. Excess oil and grease can way your hair down, giving it a dull and tired look. Dry hair shampoo works by soaking up this excess oil, and so is a great way to help your blowout style to stay afloat. It also allows to keep your scalp and strands refreshed and rejuvenated. We recommend using our Coconut Water & Mimosa Flower Dry Shampoo for gorgeous-smelling hair with body and bounce.
2. To keep hair fresh after working out
A post-workout touch-up is a great example of when to use dry shampoo. Using dry shampoo after the gym is one of the best ways to keep your hairstyle intact. After your workout, refresh your hair with your dry shampoo, but be careful not to use too much. We know how sweaty and limp your hair can look after doing that intense gym session, but trust us when we say a little goes a long way.
3. To breathe life into your hair between washes
One of our favorite dry shampoo uses is when you're trying to reduce your water usage but still want fresh-looking hair. We know the feeling. Infused with natural ingredients, our Murumuru Butter & Rose Dry Shampoo purifies and refreshes your hair, as well as giving it that gorgeous 'just-washed' smell - ideal for the girl-on-the-go who's looking to give a small act of love for the planet.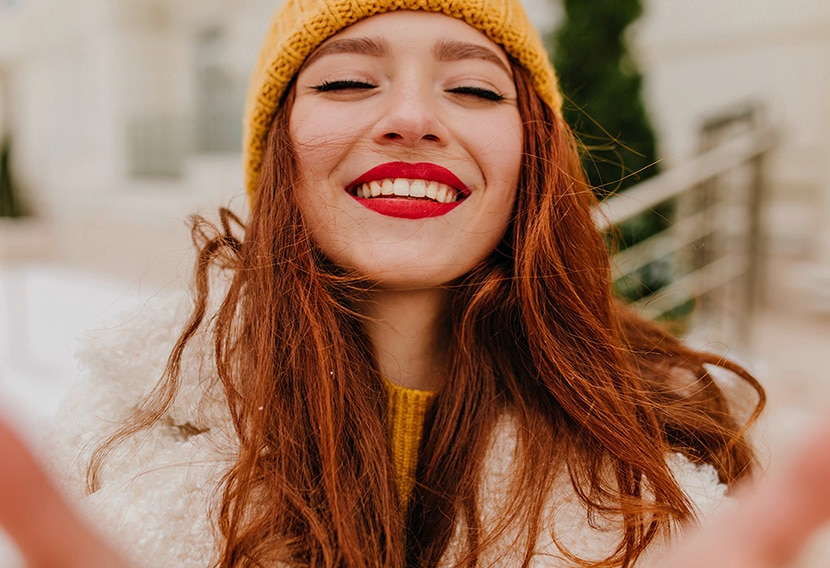 Mistakes to avoid when using dry shampoo
We've shown you how to use dry shampoo and when to use dry shampoo but what are some easy (and surprisingly common) mistakes to avoid?
1. Spraying too close to your roots
A common complaint about dry shampoo is that it leaves white flakes in your hair, but this isn't always dry shampoo's fault. Don't throw your bottle away just yet and check if you're not misusing it first. As a rule of thumb, you should hold your dry shampoo about 6-inches away from your scalp. If you spray too close, you may be left with chalky residue that can be a pain to remove.
2. Using the wrong colored dry shampoo
Did you know there are dry shampoos that are formulated with color? This is great for people who want to enhance the color of their hair, cover grays, or even hide two-toned roots. Be sure to always use the right color for your hair.
3. Overusing dry shampoo
While dry shampoo comes in very handy, relying on dry hair shampoo every day isn't something we would recommend. Sure, less water usage helps the planet, but we also want to make sure you're taking care of your hair. Only use dry shampoo about once or twice a week to revive hair between washes.
How to choose dry shampoo for your hair type
Wondering how to choose dry shampoo for your hair type? A great place to start is with a dry shampoo that is environment friendly. All of our dry shampoos are cruelty-free, silicone-free, and dye-free, and made with naturally-derived ingredients so you can do your bit for the planet and look good doing it.
1. Dry shampoo for second-day hair
In-between washes but want that 'just-washed look? Try our Coconut Water & Mimosa Flower Dry Shampoo, specifically designed to add bounce to your hair and leave it smelling gorgeous.
2. Dry shampoo to cleanse and refresh
Missed a hair appointment but in dire need of a hair refresh? Use our Murumuru Butter & Rose Dry Shampoo to cleanse and energize your hair with freshness.