What are split ends? And how to fix split ends?
Just about everybody has suffered from split ends before. Suddenly they appear, and you feel the urge to book in a hairdressing appointment. But there are more simple ways on how to get rid of split ends. We'll give you some inspiration on how to prevent split ends so you can enjoy shiny, voluminous, and beautiful hair all year round.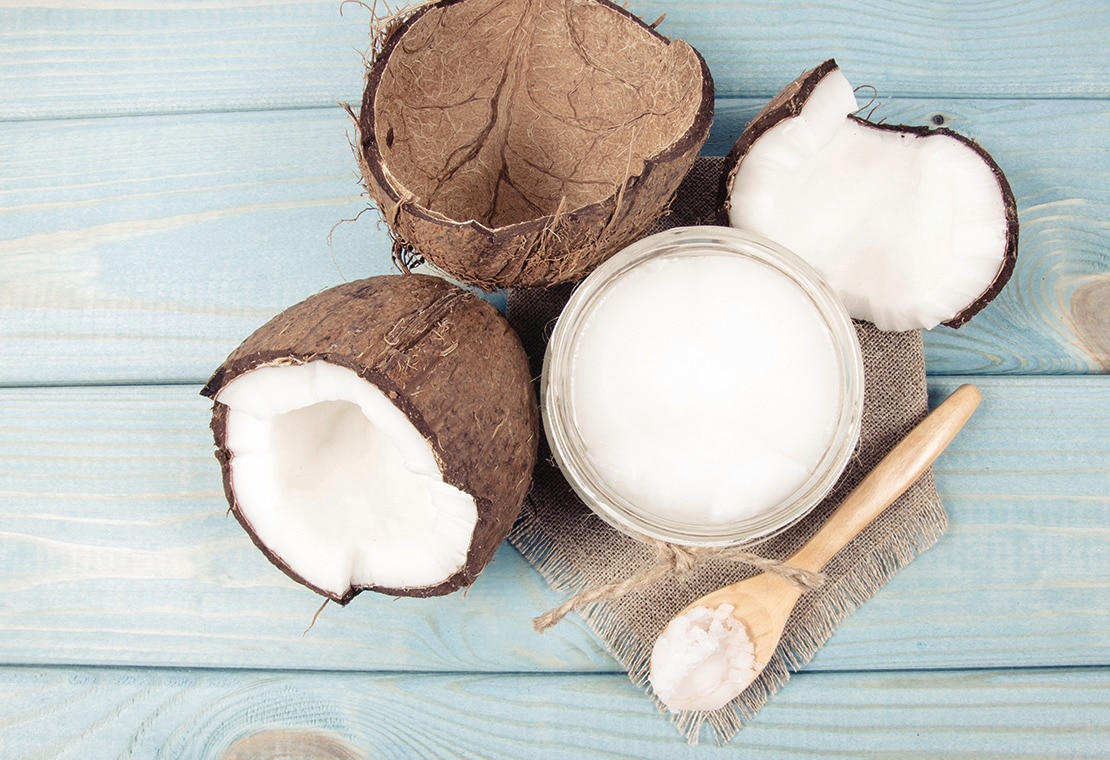 10 ways to prevent split ends
1. Dry your hair differently
Wondering how to prevent split ends? One easy way is not to towel dry your hair aggressively or rub it right after you come out of the shower. This will only cause more hair breakage. Instead, we recommend taking a small towel, wrapping it around your hair, and gently squeezing the water out of your hair.
2. Change your blow-drying routine
Never blow dry your hair straight after coming out of the shower. This will create tons of breakage and split ends. Instead, we recommend air drying your hair. And, if you are really set on blow-drying, invest in a heat protectant product; make sure to never hit the ends of hair and rather focus on mid-nodules.
3. Say bye-bye to straighteners
The frequent use of straightener tools damages your hair. Did you know that the hotter the tool the more split ends you are creating? Straighteners strip hair of its natural shine and a common protein found in all hair – keratin. But how to prevent split ends? Use one of our best shampoos for damage repair – the Coconut Oil & Ylang Ylang Hope And Repair Shampoo.
4. Book a keratin treatment
You already have damaged hair and you're wondering how to repair split ends? Keratin treatments are one option. Not only do they help your hair look great, but they also add much-needed protein back into your hair to help prevent and get rid of split ends. So, stop wasting time and book your appointment today.
5. Ditch that paddle brush
Paddle brushes create much more harm than good when it comes to preventing and getting rid of split ends. These wide brushes frequently create split ends by the aggressive nature of their build. And, if you aren't gentle, you pretty much have no hope of preventing breakage from occurring.
6. Find the right shampoo and conditioner
Over shampooing can cause a lot of damage - we recommend not shampooing your hair more than twice a week. It's also important to select a shampoo for split ends, just like our Turmeric & Tonka Sulfate-Free Prevent and Preserve Shampoo.
7. Avoid hot showers
Hot water is damaging your hair since the cuticles swell, making it more prone to splits. One answer to the question of how to prevent split ends is to lower your shower temperature. And make sure to always rinse your hair with cold water at the end of your shampooing session.
8. Invest in hair oils
Wondering how to treat split ends? Naturally derived ingredients like argan oil, turmeric, or coconut oil help to treat and camouflage split ends. Luckily, these are infused into three of our collections to provide weightless hydration and help prevent split ends.
9. Don't use any metal accessories
Metal is known to break and damage hair. Make sure if you choose to wear your hair up, you are investing in non-metal hair ties and elastics, and only apply when your hair is completely dry.
10. How to fix split ends?
We recommend our Turmeric & Tonka Collection, which is known to prevent breakage and repair hair damage like split ends.