How to Reduce Your Carbon Footprint with Love Beauty and Planet
It's all in our name. At Love Beauty and Planet, we set out to create a beauty brand that is as good for our planet as it is for our hair and body. Which is why a teeny-tiny, almost non-existent carbon footprint is our ambition. Okay, we're not there yet, but we're constantly working on reducing our carbon footprint.
For us it isn't about just doing good, it's about leaving the planet better than how we found it, through small acts of love. Want to look good and feel great doing it? Find out what a carbon footprint is and why it's important, then try our easy ways to reduce your carbon footprint to keep our planet beautiful.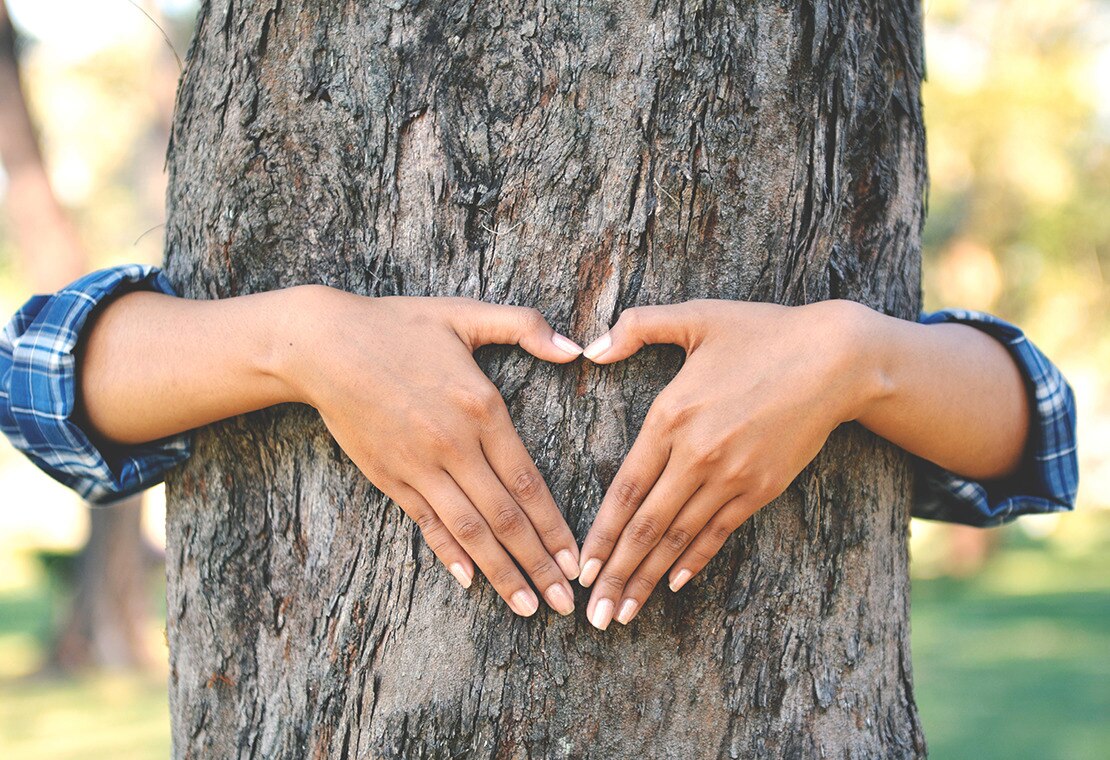 what is a carbon footprint?
Even the keenest planet-lover can leave an imprint on our planet. As you go about your life, you produce greenhouse gasses, like Carbon Dioxide (CO2) and methane, which aren't great for the planet, right? This is called your carbon footprint. From how you travel, to the food you eat, to the beauty product you choose, it all impacts on the size of your carbon footprint.
Big carbon footprint = unhappy planet. Small carbon footprint = beautiful happy planet. Yay! So, as a company, being carbon conscious is at the heart of everything we do. Through our small acts of love – like using sustainably sourced ingredients and recycled materials – we're working to keep ours down. And you can too. So, why not try some of these small acts of love for the planet.
six easy ways to reduce your carbon footprint
Here are a few of our simple steps to reducing your carbon footprint:
1. go veggie, or even vegan, like us
Lowering your meat and dairy intake are sure-fire ways to reduce your carbon footprint and show the planet you care. Plus, eating more veggies is not only good for the world but great for your wellbeing, too.
2. power shower
A quick five-minute shower is far better for the planet and a great tip for reducing your carbon footprint than a long bath. Make the most of cutting your carbon footprint by indulging in a little skin-pampering with our Love Beauty and Planet Rosehip & Patchouli Body Wash.
3. the planet-friendly wardrobe
Wearing vintage isn't just a fashion statement, it's a perfect way to save the planet and reduce your carbon footprint. Cheap, 'fast-fashion' retailers are renowned for having giant carbon footprints. Reduce your carbon footprint and look chic by filling your closet with pre-loved clothes instead.
4. buy wise
Choosing planet-friendly products isn't hard, you just have to keep your eyes open to them. Like Love Beauty and Planet, and our sister brand, Love Home and Planet, you'll find plenty of carbon conscious household brands that can vouch for being vegan and sustainably sourced. This is just one of the easy ways on how to reduce your carbon footprint.

5. recycle, again and again
These days it goes without saying that the less we waste, the more we reduce our carbon footprint. And if you needed any more encouragement, just imagine that your old shampoo bottle could live a whole new life as our beautiful Murumuru butter & Rose shampoo, packaged in a 100% recycled bottle.

6. ditch the aerosols
It's no secret that aerosols are not our planet's friend nor will using them help to reduce your carbon footprint. Look out for alternatives like our innovative 'powered by air' Love Beauty and Planet Volumizing Hairspray.
Big, beautiful hair that's carbon footprint-friendly? Well, that's winning in our book and one key way to reduce your carbon footprint. We know we won't change the planet overnight, but we think we've made a pretty good start.
At Love Beauty and Planet, we are so committed to keeping our carbon footprint low that we have a self-imposed Carbon Tax to incentivize our goals. Find out more about our carbon conscious plans and how you can do your bit to keep our planet smiling. And, subscribe to our email list serve at the top of the page to learn more tips to reduce your carbon footprint.