Cute and easy hairstyles for long hair
If you have long hair, why not experiment with some cute, easy hairstyles? The perfect style doesn't have to be hard to do or take up your whole morning. There are so many cute and easy hairstyles for long hair and for different textures, that you're sure to find a style that suits you.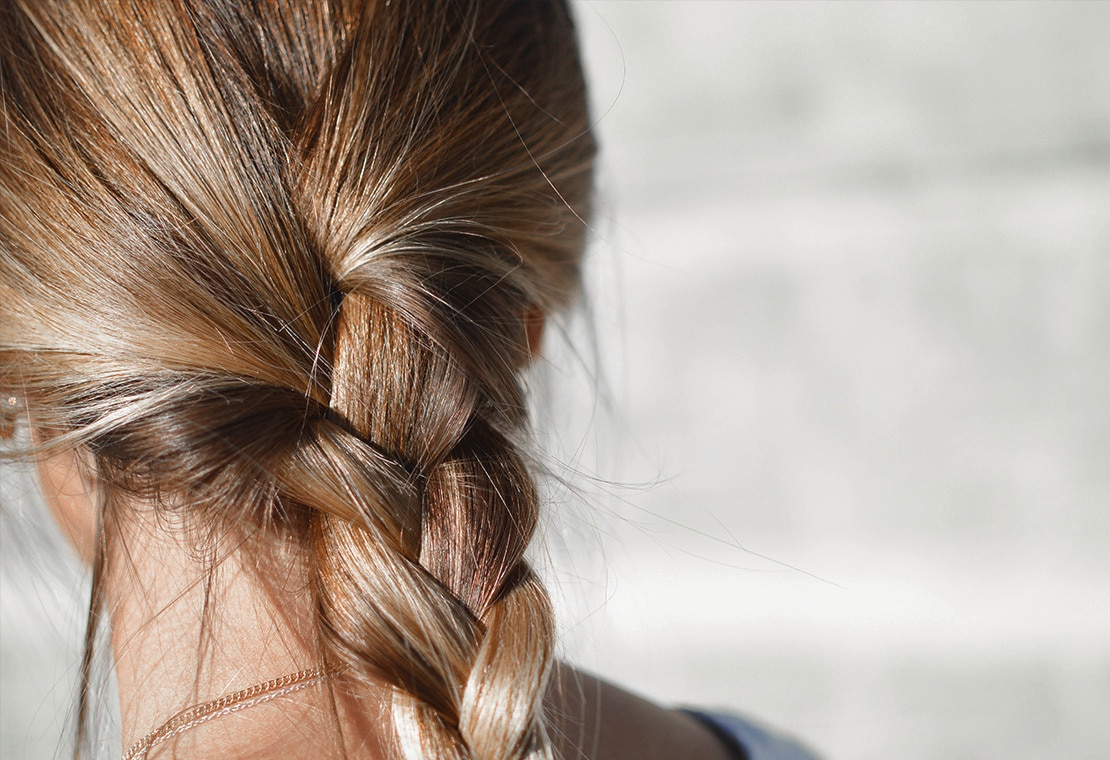 1. Leave it down
Long hair - don't care! The easiest of all hairstyles for long hair, embrace your length and leave your hair down. Want to refresh your hair and add volume? Just give it a spray of our Murumuru Butter & Rose Dry Shampoo, so you can roll out of bed looking fresh.
2. Braids
There are so many different types of braids, you can style loads of different cute, easy hairstyles for long hair with them. From the simple French braid to a braid crown, to the fishtail braid, you're sure to find one that suits you (and that you can figure out how to do!) for easy long hairstyles.
3. Waves
Whether you already have long curly hair or are looking to add some shape to your locks, waves are a classic look. Simply braid damp hair before going to bed and wake up with effortless beach waves.
4. Low ponytail
Ponytails are one of the classics when it comes to easy hairstyles. Low ponytails are perfect for effortless style. Plus, a low ponytail suits so many styles of hair, from long hair with bangs to long curly hair and everything in between!
5. Inverted ponytail
Wanting to mix things up a bit? An inverted ponytail is one of our favourite cute and easy hairstyles for long hair, as it's so simple to do and adds a bit of fun to a classic look. Simply loosen the ponytail from the head, flip the ponytail towards the head through the hole, tuck back in and tighten the ponytail again for a twist.
6. Half up, half down
Get the best of both worlds with this half up half down look. Keep your hair flowing freely, while also adding some structure with a hair tie. Apply some Argan Oil & Lavender Leave-In Smoothie Cream after your shower for super silky, hydrated hair.
7. Messy bun hairstyle
The messy bun is a great way to cover up second-day hair. Apply some Coconut Water & Mimosa Flower Dry Shampoo to your roots to add volume and bounce. Then flip your head upside down, pull your hair into a loose ponytail and wrap your hair around the base of the ponytail. All that's left is to secure with a hair tie and some bobby pins and tease out bits of hair to create the 'I just got out of bed' look for effortless style.
8. Chignon
If you're wanting a slightly more 'dressed up' look, then this is a great choice. Part your hair down the middle and gather your hair as if you are going to create a low ponytail. Then twist the hair and wrap it around until it's in a neat bun shape. Finally, secure with a large bobby pin and tease out any bits of hair for a less harsh look. Smooth any flyaways and frizz with some of our Coconut Oil and Ylang Ylang 3-in-1 Benefit Oil and hold in place with some Medium Hold & Volume Coconut Milk & White Jasmine Hair Spray.
9. Blow-dry
There's nothing wrong with a classic blow-dry and it's a go-to look if you're searching for easy long hairstyles. Use a bristled round brush to help add volume and style to long hair and help keep that fresh blowout look by finishing with our Coconut Milk & White Jasmine Hair Spray.
10. Pin-straight
The 90's model look never goes out of style. Use a comb with a straightener to gently pull hair down for a slick and smooth look that will turn long curly hair to catwalk-straight in no time.
11. Accessorize with a cute headband
A headband still has use beyond prep school. In fact, they can be the perfect statement piece, and allow for added flexibility when styling.
12. Style it out with pins
Pins and barrettes are not only great to keep hair in place but can also be used as stylish hair accessories for long hair. Cross bobby pins, fashion a row of barrettes along the sides of your head, or even twist and pin for endless cute and easy hairstyles.
13. Bow
One of our favourite creative long hairstyles for women (and men!), tie a bow with two long pigtails. For this look, we recommend using some Coconut Milk & White Jasmine Hair Spray to keep hair in place and smelling gorgeous!
Don't be afraid to experiment with more than one of these cute and easy hairstyles for long hair to find your ideal look! We're confident you are one step closer to that perfect hair day.