Bar Soap vs Body Wash - Which is Best for You?
Many people are torn by this age-old debate between bar soap vs body wash. While bar soap fans rave about that post-shower, squeaky-clean feel, others may claim that bars are too harsh and dry out sensitive skin. On the other end, while body wash fans may swear to their loofahs and washcloths for that perfect lather, opponents are quick to call out these tools as bacteria breeding grounds.
We're chiming in here to showcase both the benefits of bar soap and the benefits of body wash, so you can make an informed decision on which product to take home. It must be said: both product types effectively do the job of cleansing skin of dirt, bacteria and other nasty build-up. But, there are a number of factors to keep in mind - from skin type to spatial limits - before making your final choice. And who knows, maybe we'll change (or reinforce!) your stance on this timeworn debate.

benefits of bar soap
1. easy method of application
Work into a lather on damp skin, then rinse. It's as simple as that. No need for loofahs, washcloths, sponges, body brushes or anything of the sort! You can continue using the bar soap until it disappears, meaning you don't need to turn a body wash bottle over when the formula slowly dwindles away.
2. perfect size for small spaces
Short on space in your fifth-floor studio walkup? Don't let square footage hold you back from cleansed skin! An entire bottle of body wash can take up too much space in your corner shower. Luckily, a soap bar can easily fit in that tiny crevice in the wall. No need to play out the pros and cons between the benefits of bar soap versus the benefits of your other hair and skin care products to decide what to keep on your shower shelf.
3. bar soap for sensitive skin
You may have heard that due to skin-drying ingredients, many people with eczema or psoriasis tend to avoid pairing bar soap with sensitive skin. But we think the story of bar soap for sensitive skin doesn't end here. Even with skin prone to dryness, you are in the clear using bar soaps with plant-based formulations and a balanced pH level. Just be sure you gravitate towards brands and products that are transparent with their ingredients.
4. bar soap for oily skin
No doubt that creamy body washes are super hydrating. But when oily skin is the problem, a bar soap without the oily-based ingredients of body wash would be your best option. Keep in mind that the squeaky-clean, oil-free effect of bar soap comes at a small cost to your skin's natural oils and fats, so we'd recommend following up with a moisturizing body lotion to replenish any of the good stuff lost along the way.
5. exfoliation without equipment
Although we are beginning to see body wash with exfoliating properties and ingredients, bar soaps provide your skin with much-needed exfoliation without the hassle of using (and cleaning!) tools like loofahs and washcloths. Bar soaps can also come with built-in nubs for even more skin stimulation.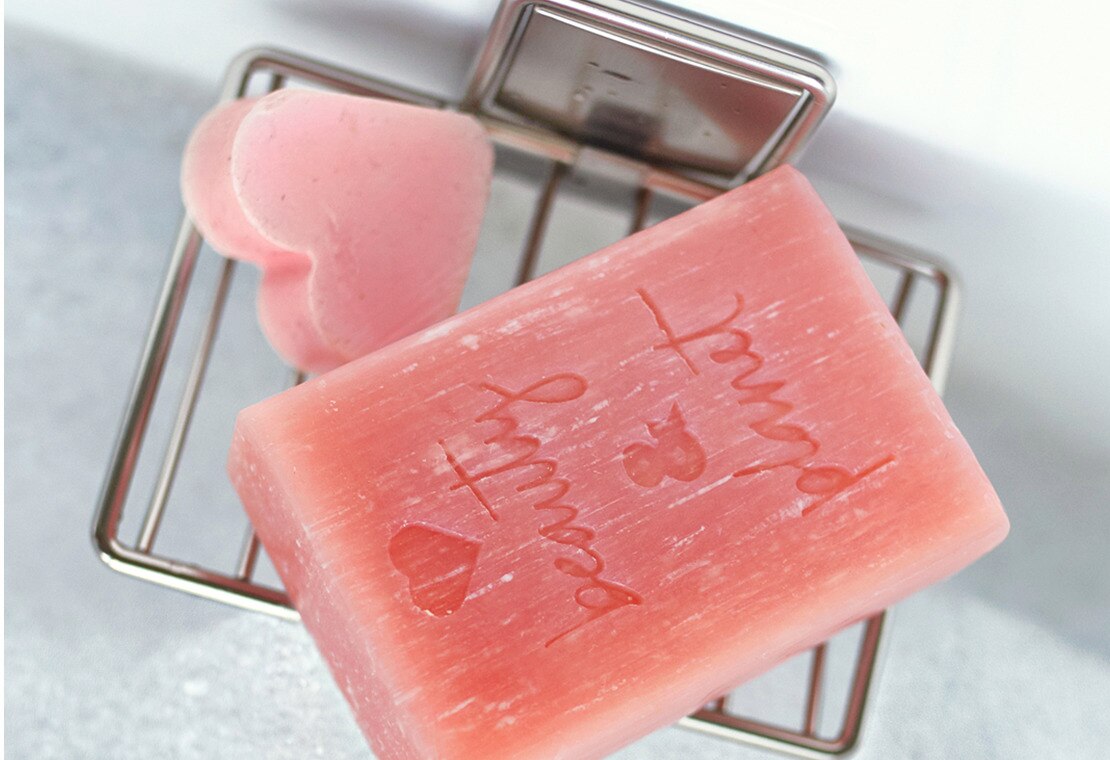 benefits of body wash
1. a luscious lather
Probably the greatest of the benefits of body wash is the ability to delve into that indulging, loofah-lather shower experience. As long as you keep your shower tools clean, rest assured you will leave the shower with skin feeling pampered and renewed.
2. travel-friendly
Soap bars may fit in just about any crevice, but they aren't the most travel-friendly formats. One of the benefits of body wash is that you don't need to wrap a slippery soap bar up with paper and transport it in a bag. Just close the body wash bottle lid and pack away!
3. body wash for dry skin
Most body washes contain skin-softening emollients, which ultimately keep your skin hydrated and full of moisture. If your dry skin needs moisture, then a creamy body wash will surely smooth your skin and won't aggravate it while lathering. Try our new Rosehip and Patchouli Body Wash for the perfect remedy for dry skin.
4. body wash for sensitive skin
Body wash has a liquid consistency and is usually infused with foaming agents that produce a lather when put in contact with water. Certain foaming ingredients, like those with sulfate cleansers, tend to aggravate delicate skin. However, as long as you choose a product with plant-based ingredients in its formula and without strong foaming agents, body wash can be a great option for those with sensitive skin. If you are looking for body wash for sensitive skin, rest assured that all of Love Beauty and Planet sulfate free body washes are infused with plant-based cleansers. Oh, and our sulfate free bar soaps too!
5. all-over hydration
As bar soaps are often drying and can be a bit harsh to use on the face, the hydrating and moisturizing benefits of body wash means you can lather anywhere you'd like - including your face and without the worry!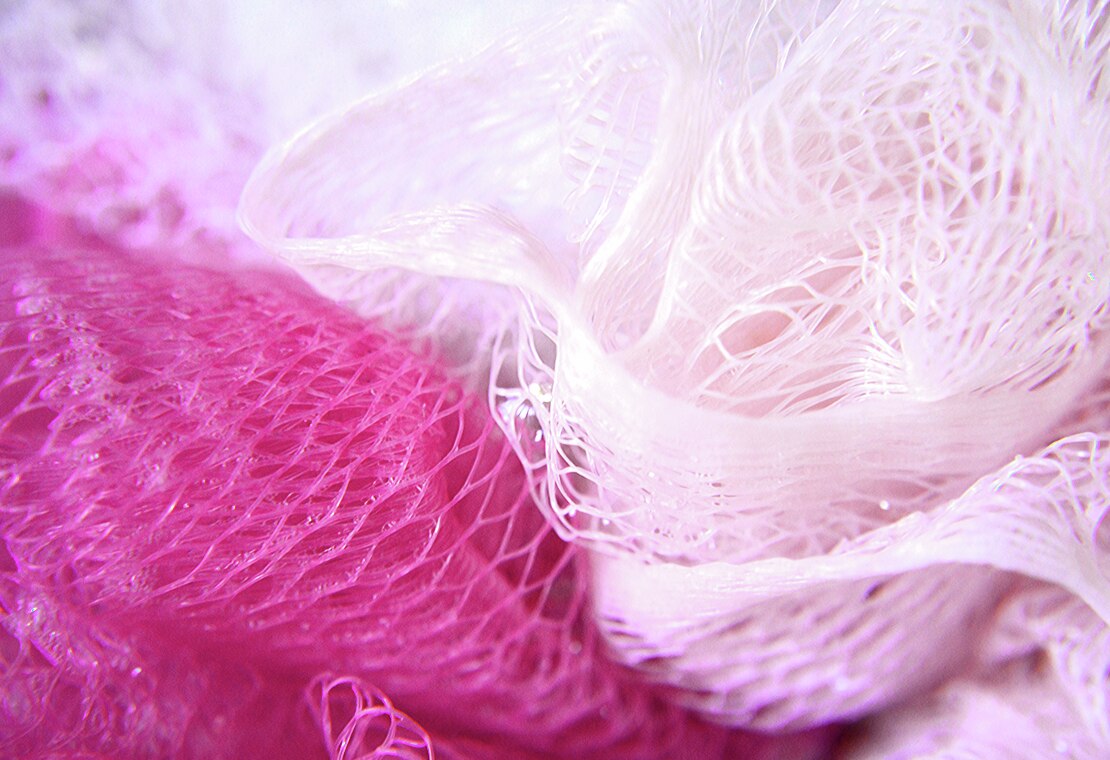 Still can't decide between bar soap vs body wash? Let's be honest here.. While there may be different benefits of bar soap vs benefits of body wash depending on your particular skin type, you can count on both products cleansing your skin. Rest assured you can find a body wash for sensitive skin and a bar soap for sensitive skin, as long as the products don't use harsh chemicals and are infused with plant-based ingredients. Ultimately, the right product comes down to personal preference.
When it comes to choosing between bar soap vs. body wash, you should consider your entire skin care routine. If you prefer the squeaky-clean bar soap feel, ensure you are using a moisturizing body lotion post-shower. If you want to pamper yourself in a sudsy body wash lather, ensure you are cleaning your shower tools and following up with a body oil to seal moisture back into your skin. But no pressure! Try both and see which type of body cleanse works best for you.