Immerse yourself in the most golden of months with this beautifully sweet, comforting fragrance. A wealth of spices immediately grabs you before they settle over a premium and delicious bed of coconut, vanilla, caramel and tonka bean.
This beautiful fruit instantly brings up memories of bliss while picking and carving pumpkins. Not only do they lend an unmistakable earthy sweetness to our range, this ingredient blends with spiced notes to lend an unmistakable richness to this range.
These divinely gourmand tonka beans are adds a sweetly spiced scent that elevates the creaminess of pumpkin.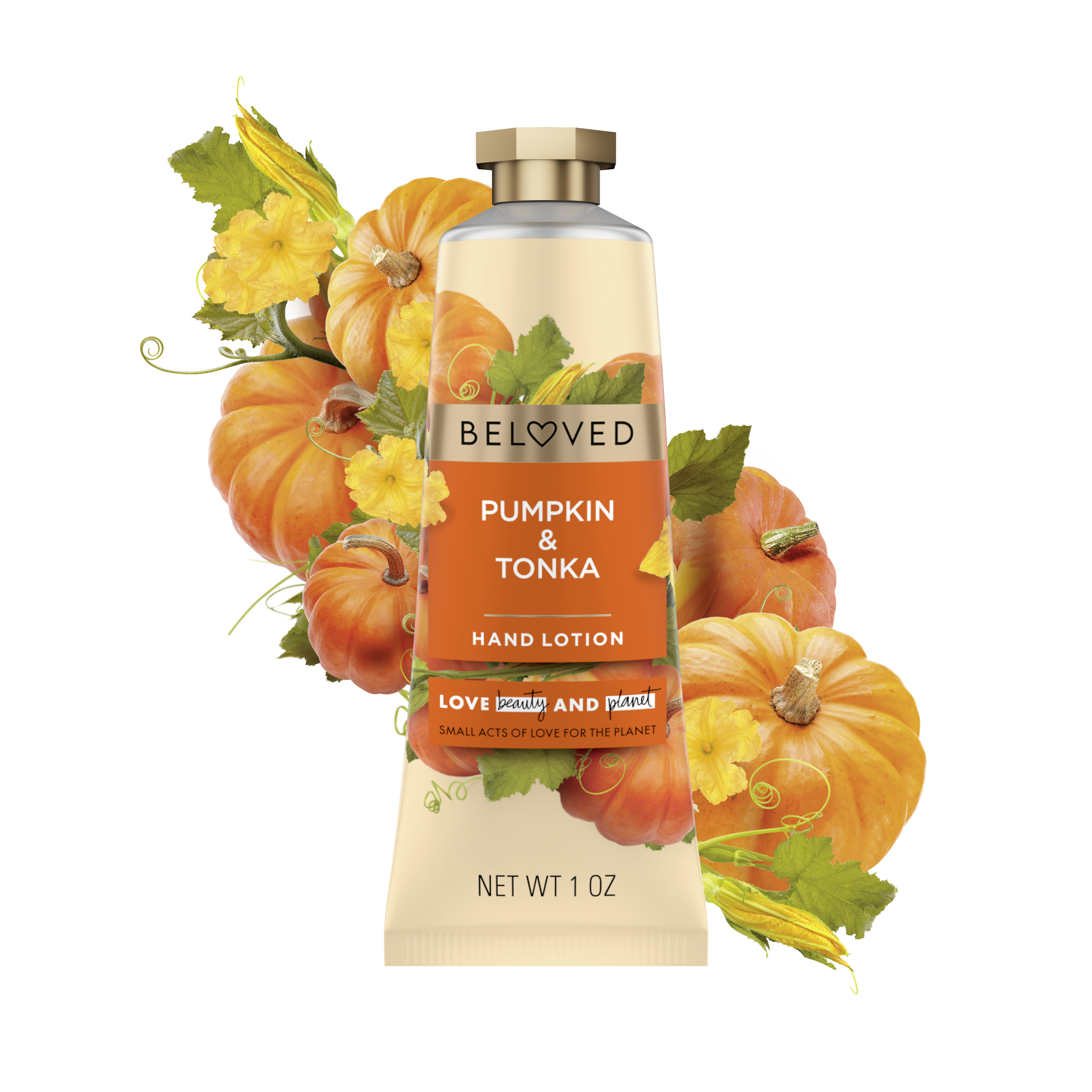 Pumpkin & Tonka Hand Lotion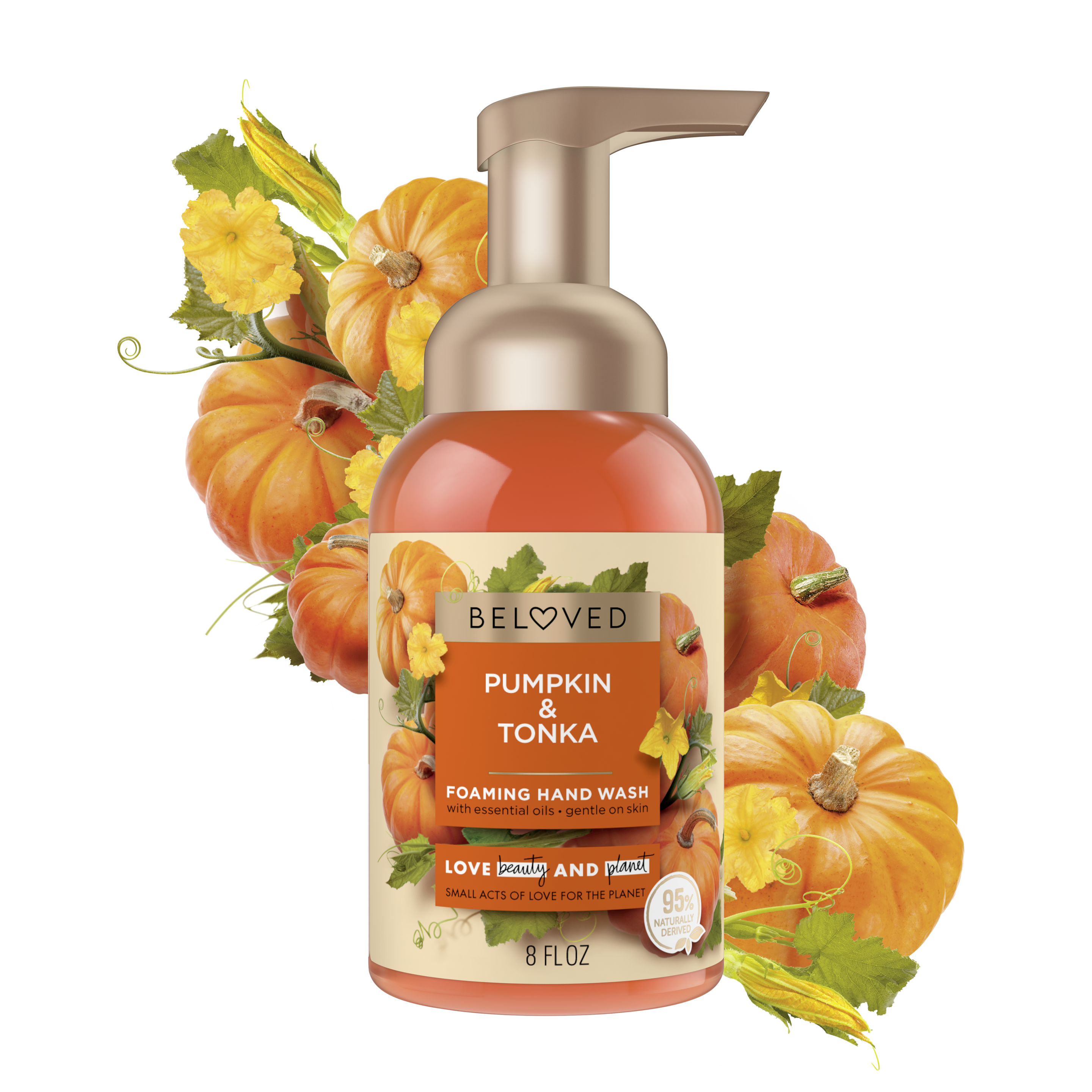 BELOVED bath & body
Pumpkin & Tonka Hand Wash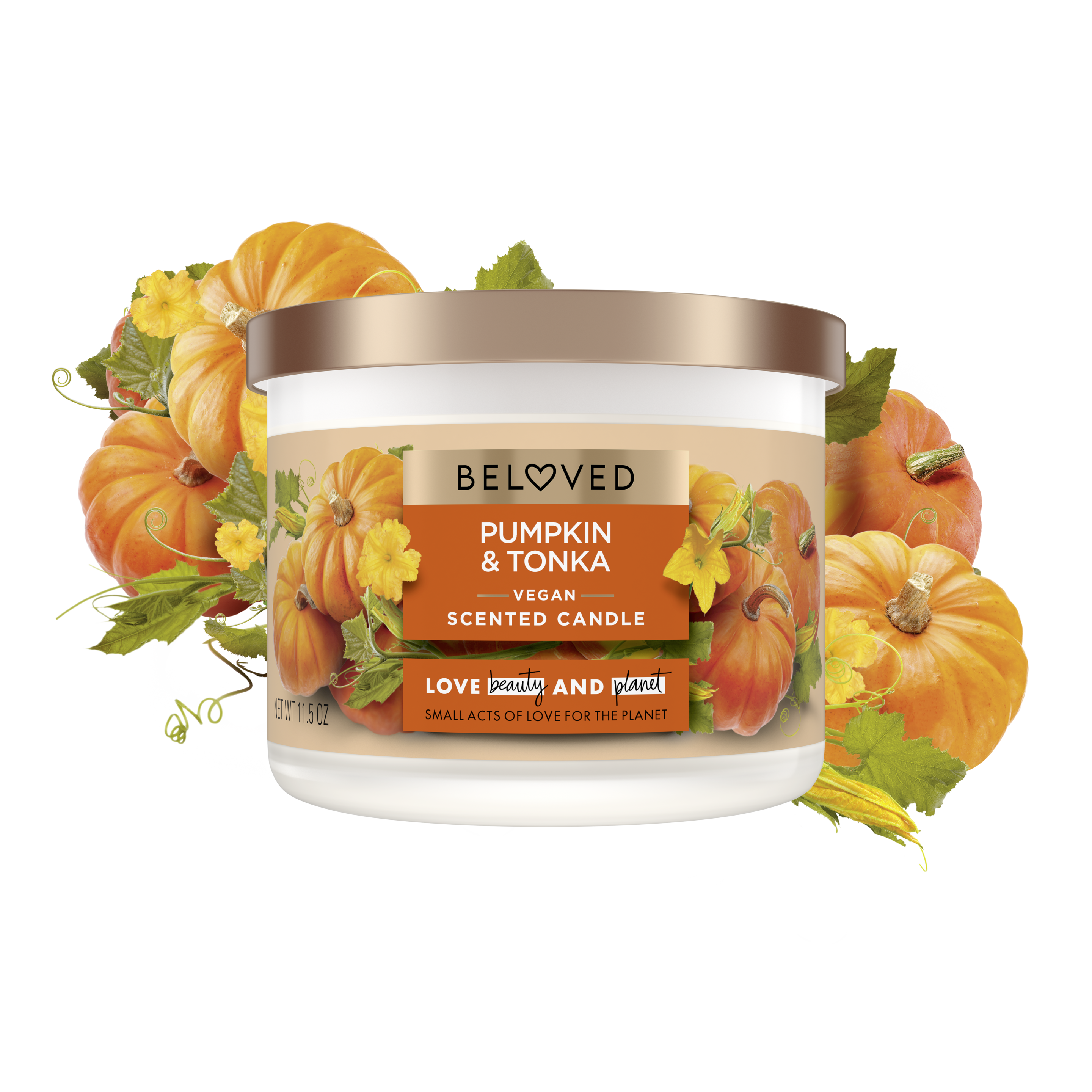 BELOVED bath & body
Pumpkin & Tonka Candle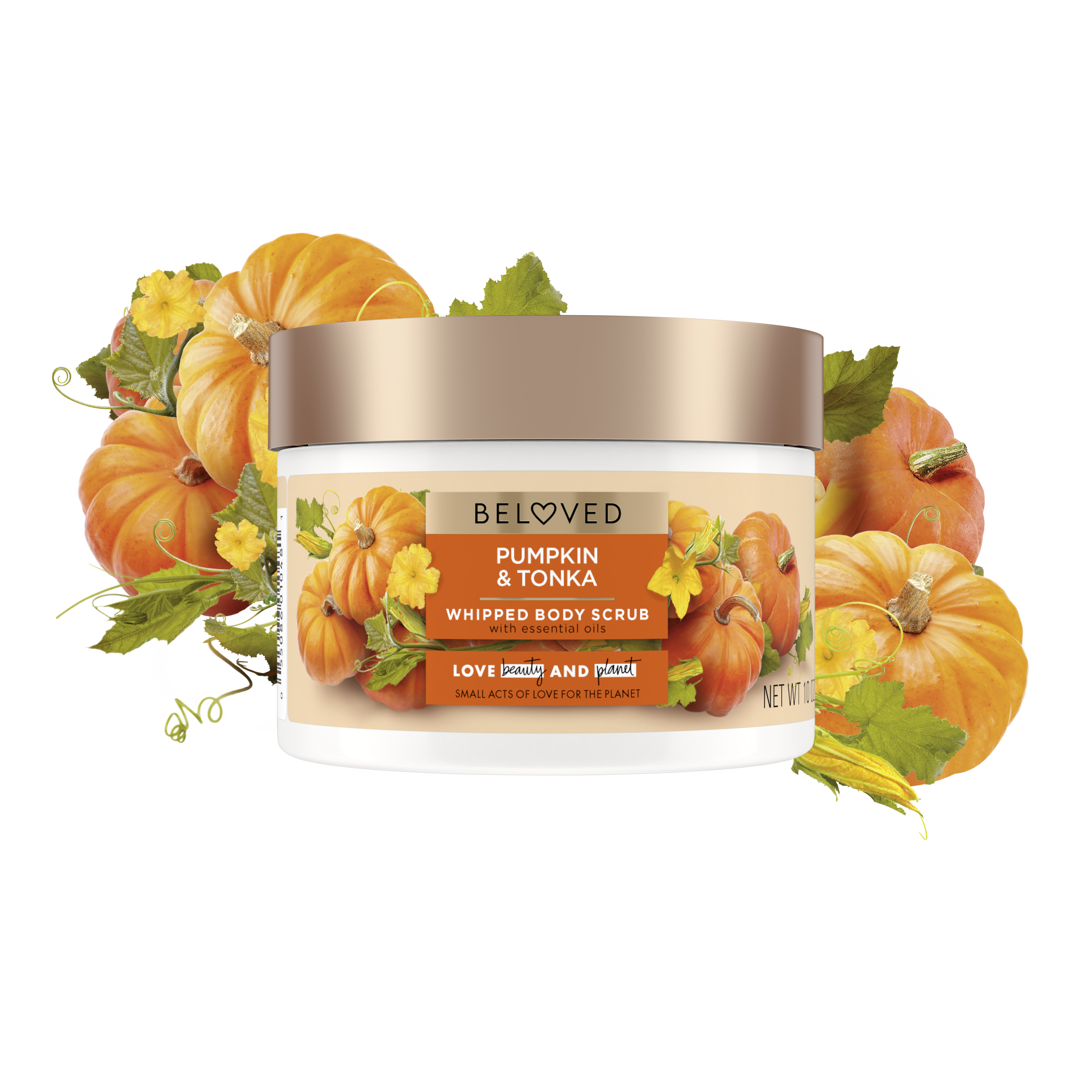 Pumpkin & Tonka Body Scrub