Close your eyes and let this crisp and fresh fragrance transport you to a beautifully golden feeling of fall. Juicy apples and fall fruits are expertly blended with the reassuring notes of cinnamon, stirring memories of snuggling up with a hot drink as the night draws in.
Infused with the rich, crisp scent of apple extract and delicate notes of the tree's blossoms, this bright fall scent transports you to a brisk fall day spent picking apples fresh from the tree.
Our cinnamon bark comes from the Phongsaly and Houa Phan regions of Laos, where local farmers carefully peel pieces of bark from the Cinnamomum trees. After leaving them to dry, this bark curls up into the instantly recognizable cinnamon sticks we know and love. Then, each one is steamed to extract the oil. This expert process infuses our range with the warm, delicious goodness reminiscent of fuzzy fall feelings.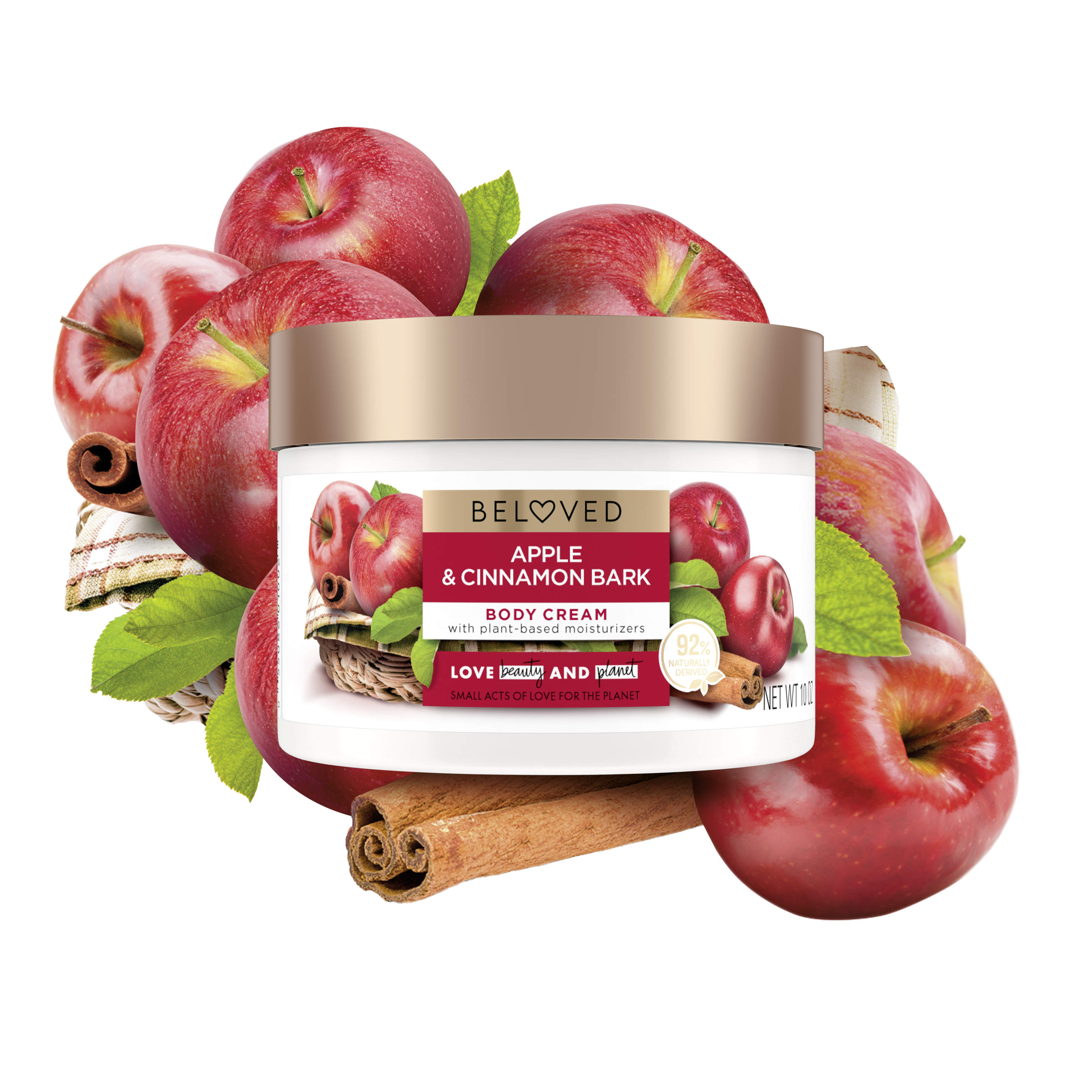 Apple & Cinnamon Body Cream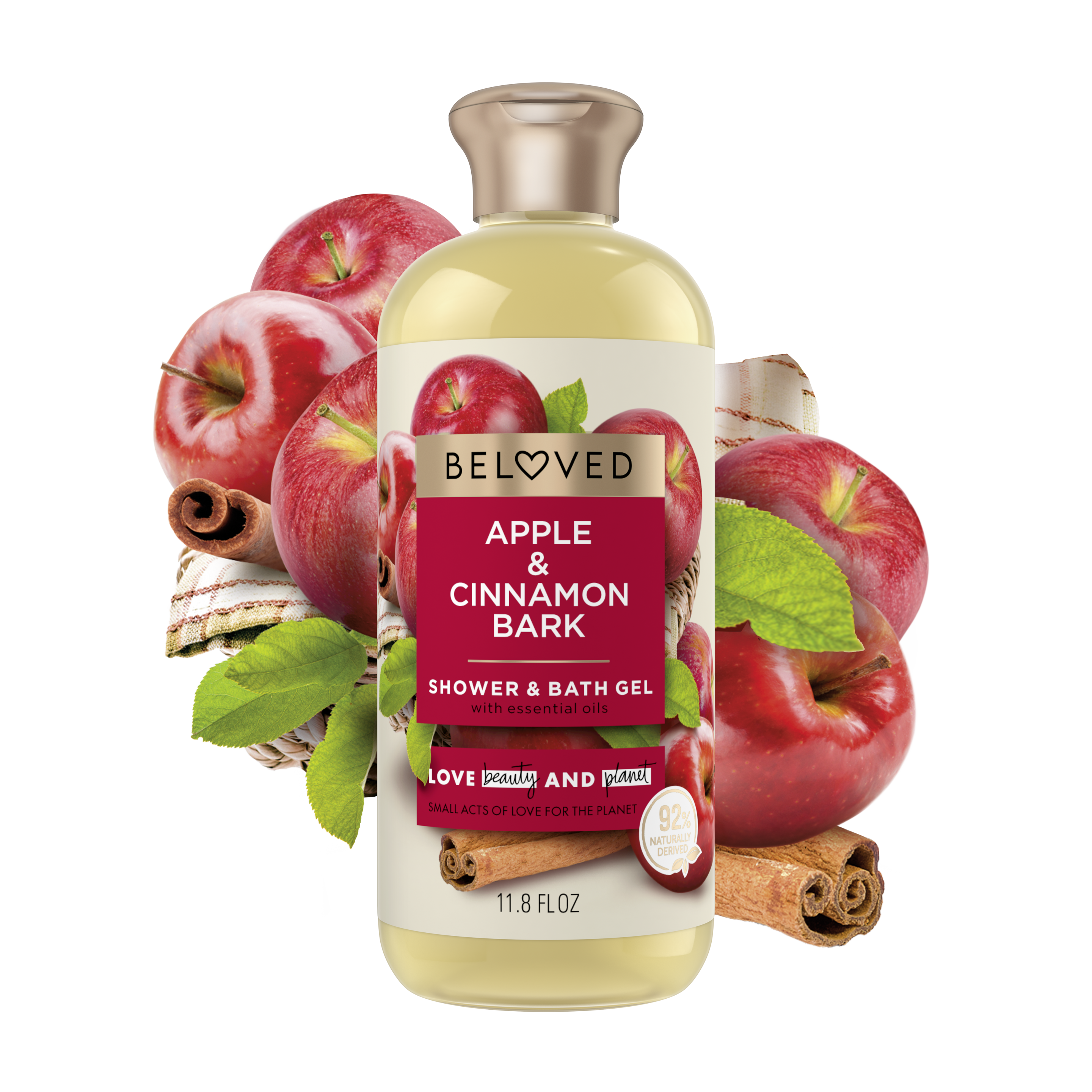 BELOVED bath & body
Apple & Cinnamon Bark Bath Gel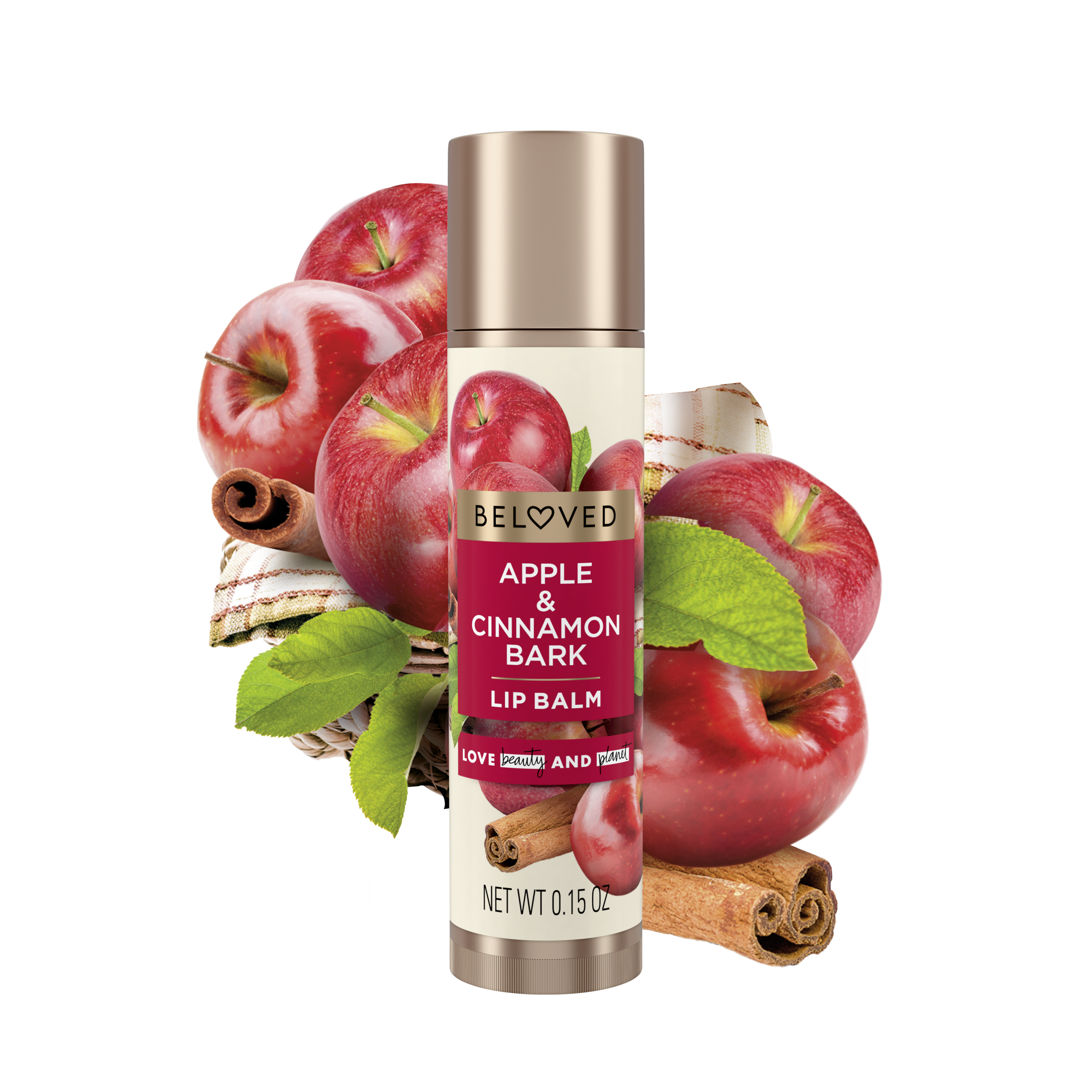 BELOVED bath & body
Apple & Cinnamon Bark Lip Balm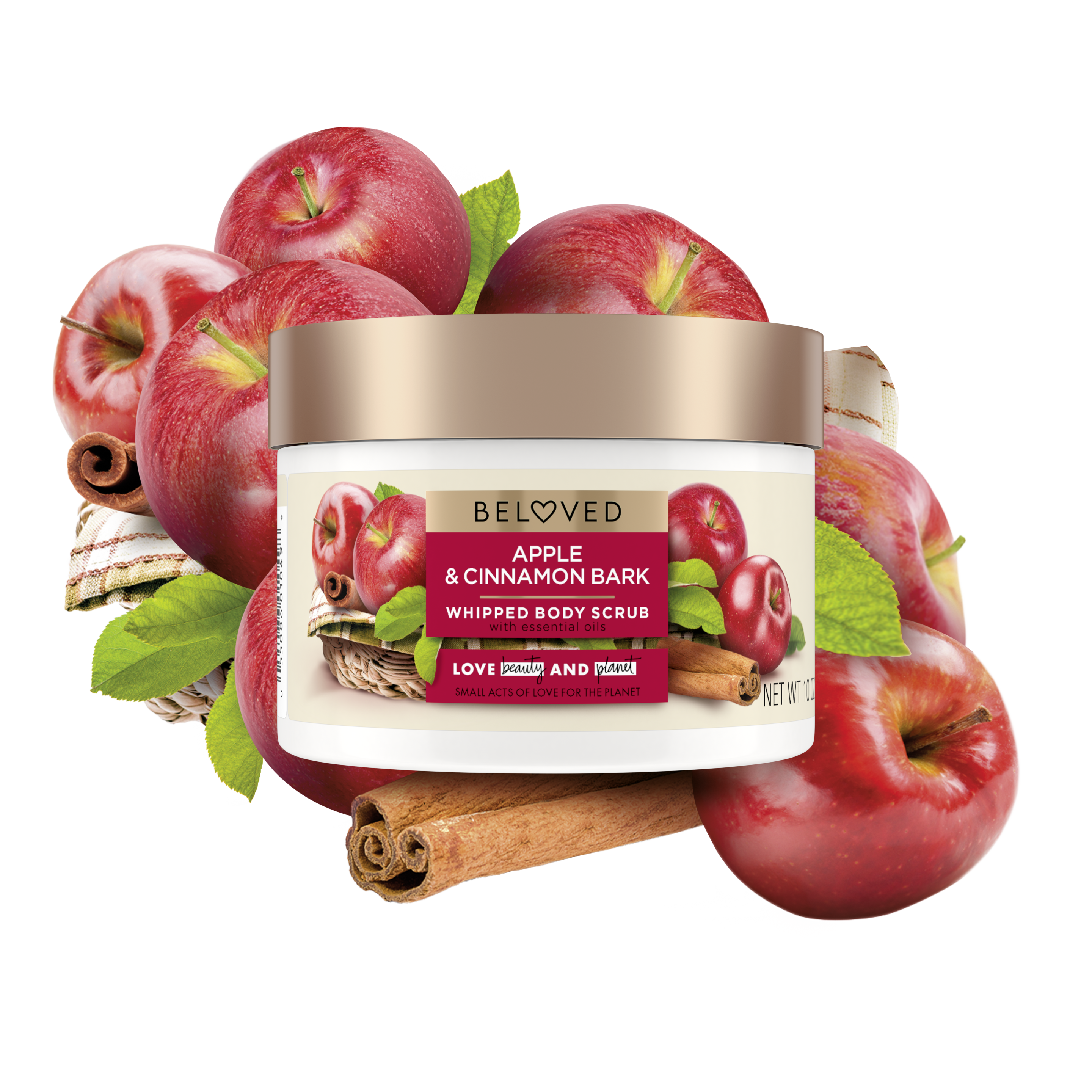 BELOVED bath & body
Apple & Cinnamon Bark Body Scrub
BELOVED bath & body
Apple & Cinnamon Bark Hand Wash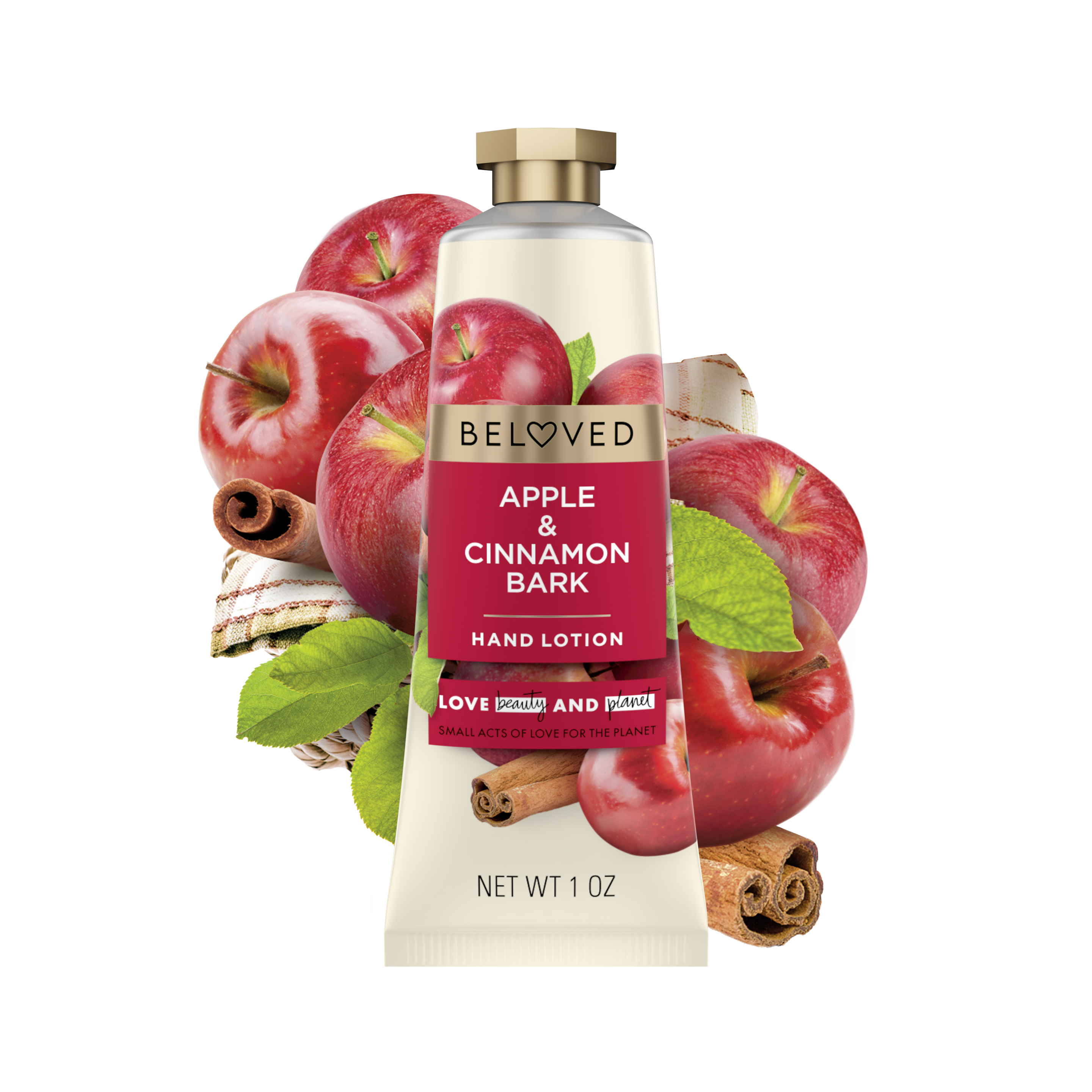 BELOVED bath & body
Apple & Cinnamon Bark Hand Lotion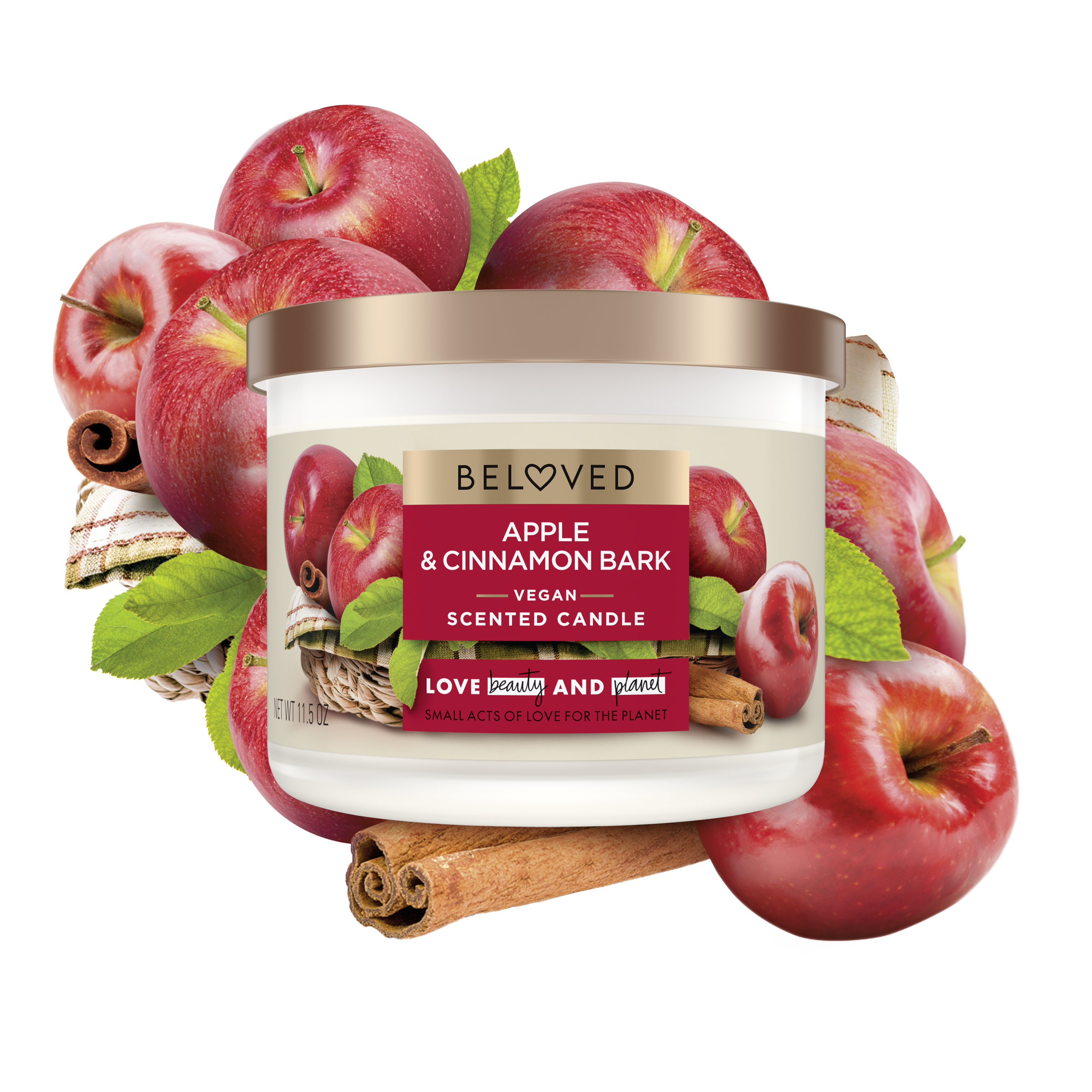 BELOVED bath & body
Apple & Cinnamon Bark Candle